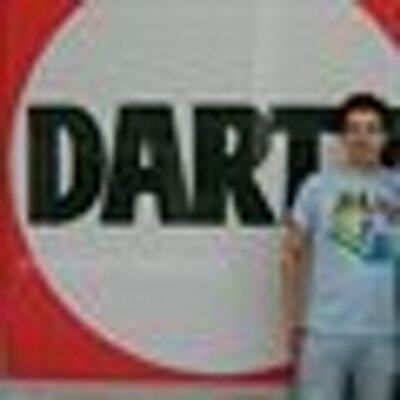 theguardian.com
— "Where does the word nutmeg come from?" asks Kevin McDay and others. In previous Knowledges, we've examined several possible answers, including that nutmeg is 1940s cockney rhyming slang for leg. However, in his superb book Football Talk - The Language And Folklore Of The World's Greatest Game, Peter Seddon points out a far more likely etymology for nutmeg: that it comes from duplicitous practice in the nutmeg trade.
theguardian.com
— "My brother met David Mail, one of our Hull City heroes some years back. He'd recently retired from football and was now a lorry driver," writes Mark Sellers. "After a bit of chat David confessed that he didn't really like football (he'd much rather watch a film on TV) and that he preferred his new life as a trucker.
theguardian.com
— Eduardo Panizzo kicks off this week's offering with a poser: "Has anyone ever subbed their keeper specifically for a penalty and/or a penalty shoot-out?" It's happened several times, Eduardo. In the 1996 First Division play-off final, Leicester manager Martin O'Neill decided to bring on 6ft 7ins Aussie keeper Zeljko Kalac for Kevin Poole, who's barely 5ft 11ins in his boots.
theguardian.com
— "When was the last time Holland played an international fixture without any players with 'van' in their name on the pitch or substitutes' bench?" wonders Johnny Worthington.
theguardian.com
— "What is the largest number of game-ending injuries to have occurred to a single team during a match?" enquires Bob Sedlak. The tragic case of Bena Tshadi in the Democratic Republic of Congo apparently holds this unfortunate record, Bob, after a truly freak blast of lightning wiped them out mid-game.
theguardian.com
— Guffen Helleve writes: "In the Norwegian women's Cup final earlier this month, the score between Asker and Strømmen was 0-0 after 90 minutes, but finished 4-0 to Asker after extra-time. Has any team won by a bigger margin after extra-time?"
theguardian.com
— Frame-by-frame report: Ronnie O'Sullivan is bidding for a sixth world title, but will Mark Selby deny him? Follow the latest now
theguardian.com
— "I seem to remember my father telling me that a football match in South America once kick-started a war," writes Darren Telford. "Is this true, and if so, how did it happen?" It's almost true, Darren. The 'Football War' was fought by Central American countries El Salvador and Honduras in 1969.
theguardian.com
— Kate Haldane would like to know: "What is the earliest time a professional match has ever kicked off?" During the 2003-04 season, Barca were scheduled to play a midweek game against Sevilla prior to an international weekend.
theguardian.com
— Games Three and Four of the 2013 World Series ended in strange, to say the least, circumstances. The St Louis Cardinals won Game Three with an incredibly rare obstruction call, while the Boston Red Sox won Game Four with a walk-off pickoff, not such a rare play, but unique in World Series game-ending circumstances.
More Articles →








Nov 27, 2014
Gut-wrenching news of Phillip Hughes' death. Thoughts with his family, friends, fans and Sean Abbott too. RIP