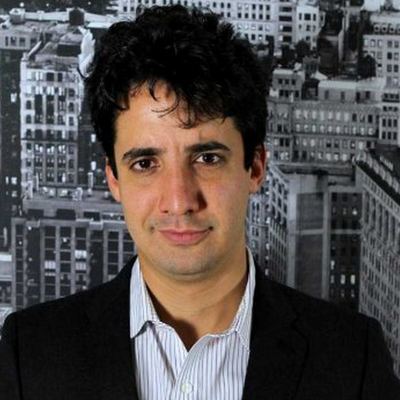 About
I Am Joe Weisenthal, Executive Editor Of Business Insider
businessinsider.com
— Dave Lutz of Jones Trading has the top topics about which traders are talking about today: Good Morning!
businessinsider.com
— Paul Krugman comes out swinging in his latest column, slamming retail giant Amazon for exerting undue market power, and essentially being the Standard Oil of the online books business. He notes that Amazon is not playing the role of monopoly (being the sole seller and raising prices) but rather the role of monopsony (being the sole buyer and squeezing book sellers).
businessinsider.com
— Dan Greenhaus of BTIG (@danbtig) gives us an update on earnings season so far. Short version, so far, corporate earnings are holding up just fine: Of course, we're right in the middle of earnings season (129 companies report this coming week, second chart below) and in that regard, the bounce appears somewhat justified.
businessinsider.com
— Last week was brutal in the market. But Friday was very strong, with all the major indices gaining over 1%. And the rally is continuing today. Viz FinViz, here's a look at futures shooting up in early going.
businessinsider.com
— Here's a mystery! IBM just made this announcement: ARMONK, N.Y.--(BUSINESS WIRE)-- IBM ( IBM) will make a major business announcement and separately release its third-quarter 2014 earnings results on Monday, October 20 at 7:00 a.m. EDT. Martin Schroeter, IBM senior vice president and chief financial officer, will host the company's quarterly earnings conference call on Monday, October 20 beginning at 8:00 a.m.
businessinsider.com
— Oil just keeps collapsing. In the midst of today's general market selloff, which is particularly acute in Europe, oil is tanking some more. West Texas Intermediate crude (WTI) is now below $80/barrel for the first time since summer, 2012.
businessinsider.com
— Good morning, and welcome back to the selloff! It's ugly in Europe again Greek stocks, which got totally destroyed yesterday, are down another 2% today. Italian stocks are down another 2%. Other indices are off a bit less. There's also a bit of a freakout on the bond side of things, with Greek 10-year interest rates surging to over 8%.
linkis.com
— As if the world didn't already have enough to be worried about.
businessinsider.com
— As if the world didn't have enough to be worried about (ISIS, Ebola, slowing China, Ukraine, Slowing Germany, Fed tightening, etc.) now look what's back: Greece. Greece, which had been calm for awhile, is now being wracked by two separate, but related things.
More Articles →


Oct 20, 2014
RT @michaelbd: Gamergate seems like an algorithm meant to polarize and destroy all the worst people on the internet.