Your playbook for today's politics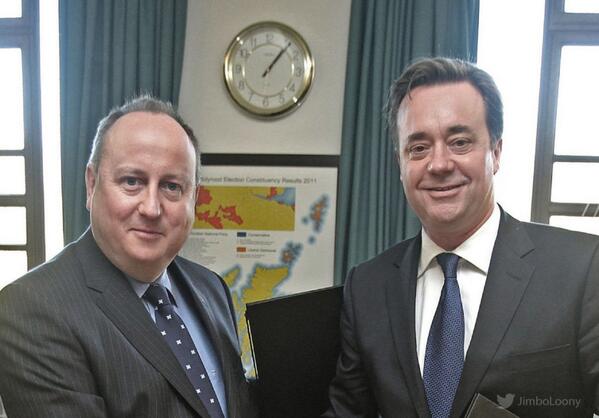 Let's start with something more amusing: on Twitter, The Poke shared a face swap of British Prime Minister David Cameron and Alex Salmond, First Minister of Scotland. And it's been dubbed Camerond and Salmeron. "This will give you nightmares," warned David Wyllie at NBC News. Actually, if you knew zip on UK politics, you'd never realize there was anything amiss!
Back in the real world, Bloomberg BusinessWeek's Megan McArdle reports that French economist Thomas Piketty's inequality ideas are all the rage right now. Still, it's the story's tongue-in-cheek cover that's catching the most eyes: "Justin Bieber and Thomas Piketty on the cover of @BW. For real," Bloomberg's Josh Tyrangiel announced. Colleague Zachary Tracer teased, "Somber French economist pics INSIDE!"
Relatedly (well, only in the revolutionary sense), NYT's Farhad Manjoo pledges that the soylent revolution will not be pleasurable. Again, this has zero to do with politics, but, blech.
In less colorful news, Wall Street Journal's Sarah Portlock reminds readers that contracting GDP is rare outside of recessions. "Gonna be lots of talk about the weather today," predicted Slate's Jordan Weissmann.