Ongoing unrest in Iraq
From the Washington Post we learn that insurgents have seized Iraqi city of Mosul as troops flee (with that article being shared 1,590 times). "Wow: #Iraq police rip off their uniforms and flee their posts as Mosul falls," reacted freelance journalist and TIME contributor Vivienne Walt.
The New York Times also had that story (boasting 1887 shares). At the Times Edward Wong explained what all the fuss is about: "Sunni jihadists seizing Mosul, Iraq's 2nd largest city, is most shocking news from Iraq in years." Minnesota Public Radio's Bob Collins predicted, "Newsrooms all across Washington are yelling, 'get me John McCain on the phone. Mosul has fallen.'"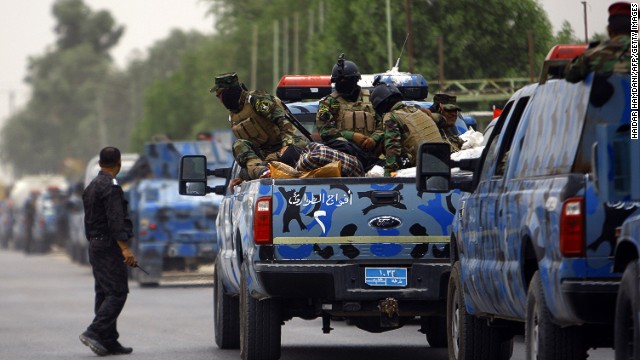 The BBC was also hot on the trail of this development (with a whopping 2,514 shares of their post). "Incredible traffic jam as 150,000 people flee #Iraq city of Mosul after militants take over," Mashable's Jim Roberts detailed from that piece. "Losing control of Mosul is a far different and more serious thing than losing control of Fallujah," surmised Dan Murphy with the Christian Science Monitor.
(Map credit: The Washington Post; Image Credit: CNN)