All the politics that's fit to print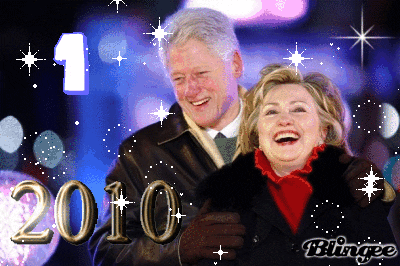 Brace yourselves, because we have a lot of politics trending in today's newsroom. First up, Richard Rubin at Bloomberg exposes the uber-wealthy Clintons for using trusts to limit the very estate tax that they supposedly support, a revelation that's collected 1583 shares and counting. "Clinton spox says finances are 'an open book' then refuses to answer any further questions," colleague Annie Linskey pointed out.
At the New York Times, Carl Hulse reports that in Wichita, Kansas, the Koch Influence is revered and reviled, simultaneously (564 shares). "Welcome to Kochville: Shocker hoops and Koch Industries bind Wichita. Not all are happy with the embrace," Hulse tweets.
Back to Bloomberg, here's the scoop that retirees are suffering while 401(k) rollover boom only enriches brokers (549 shares). The Washington Post's Ryan McCarthy responded, "OUCH: When your rollover advisor puts you into Puerto Rican muni bonds with big fees."
Also, this NYT piece on Texas guv Rick Perry is your must-read for the day (447 shares). Author Mark Leibovich teased the article on Twitter with this tidbit: "'I am more Jewish than you think I am,' Rick Perry told me."