Of media and maelstroms
Things just got uglier. Remember how we reported just yesterday on Dylan Byers' reaction to Dana Milbank's reporting on the Heritage Foundation panel? Well, Milbank fired back today with Politico's reporting disaster (a play on Byers' blog post titled "Dana Milbank's Heritage Disaster"), collecting 558 shares and counting. NYT's David Joachim summarized it, "Food fight: @Milbank strikes back at @DylanByers for taking issue w/ his report on Libya panel Byers didn't attend." Washington Examiner's Becket Adams was not in Milbank's corner, however: "Shorter Milbank: Guys, just trust me on this. You weren't there and shut up, okay?"
Because today has gifted us with more than one media maelstrom, also check out this post "Nostalgia and Newspapering" from Clay Shirky (with 1,215 shares) lambasting journalists for portraying print as salvageable. CJR's Ryan Chittum, who was attacked by name in the post, responded, "i'm on vacation, but will respond to @cshirky's smear soon ... until then: f**k you, Clay." Well, that escalated quickly.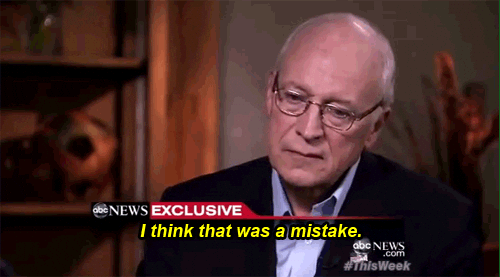 As farcical as it may seem, The Wall Street Journal published an editorial from Dick and Liz Cheney with the scathing title "The Collapsing Obama Doctrine" (which boasts a whopping 20,367 shares). There's a lot we could say about this, but we'll defer to freelance journalist Gregg Carlstrom, who tweeted, "Dick 'we'll be greeted as liberators' Cheney gets @WSJ column space to talk about Iraq, because why the hell not." Also, The Nation's Doug Henwood: "No, really? An op-ed on Iraq by Dick & Liz Cheney? Surely you jest, WSJ."
And while we're on the subject of Iraq, the NYT reports that an Iraqi oil refinery is ablaze as army and militants clash (1,799 shares). Also at the Times, Erik Eckholm wondered, "After all those billions in aid, Iraq govt unable to defend biggest oil refinery?"