Featured journalist: Sonia Paul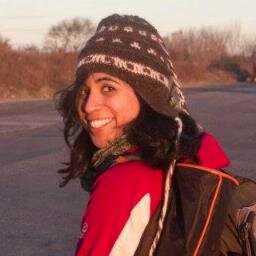 Today we'd like to highlight an independent journalist: Sonia Paul, a freelancer exploring the future of foreign correspondence. With professional ties in both India and the United States, Paul has contributed to several news outlets, including Al Jazeera America, Al Jazeera English, The Caravan, Columbia Journalism Review, The Guardian, Mashable, The New York Times and VICE News. In addition to foreign reporting, Paul specializes in covering trends in media and digital culture.
As for any advice Paul can offer aspiring journalists, it's this snappy formula: "success = labor x luck / confusion." For evidence of this formula at work, check out Paul's portfolio here, starting with her VICE contribution "Requiem for India's Congress Party: A Loser's Diary" (37 shares) or the Guardian piece "Indian sexual freedom grows, despite 'moral policing'" (1,389 shares).
Remember: If you also want to be featured here, you should 1) set up your own journalist portfolio 2) get verified and 3) let us know by emailing Kirsten.