Sink your teeth into this post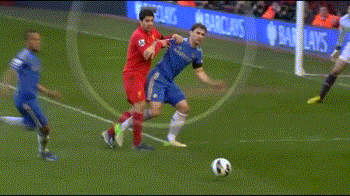 What can we say about Uruguay's Luis Suarez and his bite heard round-the-world, other than "So long, and thanks for all the gifs?" After the soccer player-turned-cannibal took a chunk out of an Italian defender, the bite seems to be the headline for most of today's soccer round-ups. Sports journalist Gabriele Marcotti tweeted this telling pic (shared at least 2,331 times by journalists), and added, "Thing abt biting is that can be tough for ref to spot. But Disciplinary Committee can (+ will) come down like ton of bricks."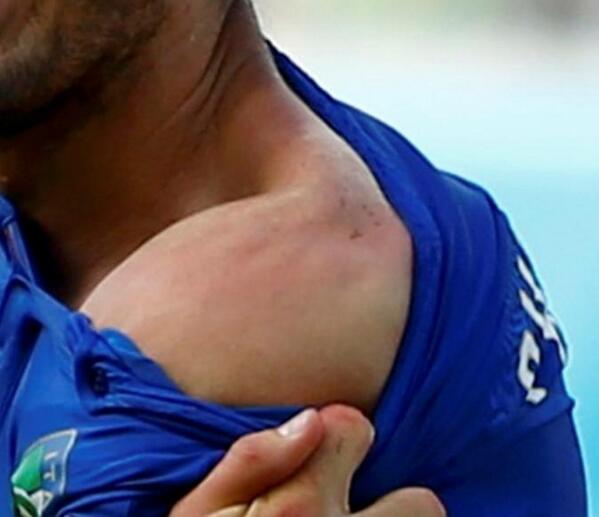 Plus, you may find it hard to believe, but 167 people in Norway actually cashed in on a previously made bet that Suarez would bite someone at the World Cup (a revelation that's earned 24,376 shares by journalists). "Talk about your over/underbite," joked John D'Anna at the Arizona Republic.
By the way, as we hinted above, Snickers' marketing team did not miss a beat on this one, tweeting, "Hey @luis16suarez. Next time you're hungry just grab a Snickers." (5877 shares) Love it or hate it, someone is thinking on their feet.