Time for another Worldcupdate
Speaking of the World Cup ... if you were bemused by the result of USMNT's loss yesterday to the Germans, ask your nearest English colleague to Britsplain it to you. Or, look to data man Nate Silver, whose FiveThirtyEight piece perfectly laid out why yesterday was judgment day for World Cup groups G and H (a post that earned 12,154 shares). "You have 85 minutes to print & laminate our patriotic table telling you if #USA will advance," Silver advised at the time. We'll keep our eyes out for an updated version in advance of next Tuesday!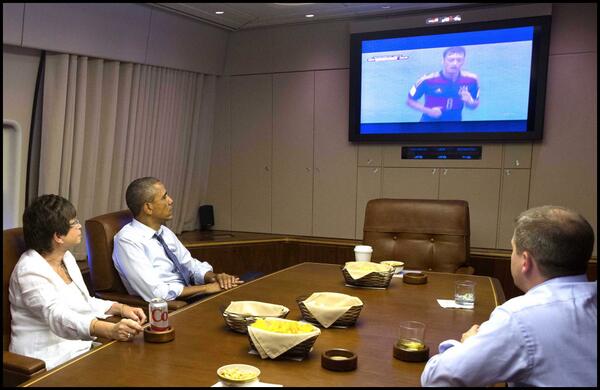 What could have jinxed the American team -- was it President Obama, who watched the USA vs Germany game aboard Air Force One while enroute to Minneapolis? (348 shares) By the way, Rebecca Davis at the Daily Maverick had the same reaction to that twitpic as we did, which was this: "I mean, how can that even be an airplane." We had no idea Air Force One sported such lofty ceilings.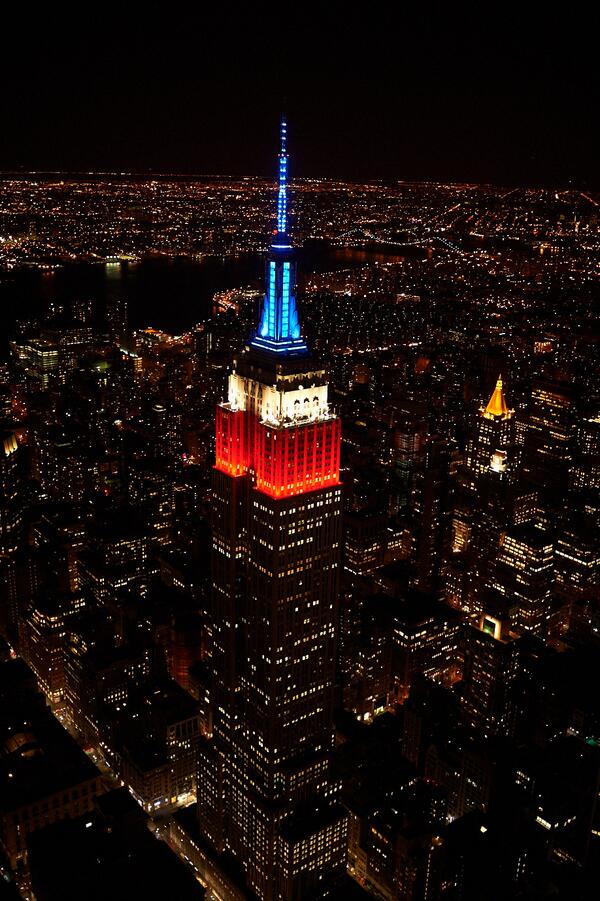 But because of how the World Cup works, the US team still gets to advance, and therefore still had a reason to celebrate -- and so we did, in the fashion we enjoy best: via the Empire State Building (with 120 journalist shares, and 2,871 RTs and counting).
Besides, who can keep from smiling when World Cup tourists are take selfies with this toothy Luis Suarez ad? (25,638 shares) "World Cup tourists are really eager to take selfies of Suarez biting them," Mashable's Seth Fiegerman noticed.