Question of the Day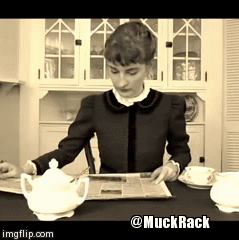 Yesterday's question of the day asked: Speaking of which, Nellie Bly used another pseudonym before she settled on the name by which we all know her. After reading a misogynistic column titled "What Girls Are Good For," Bly wrote a scathing editorial to the editor under what "name?" And which publication was it? That would be the pseudonym "Lonely Orphan Girl," published in the Pittsburgh Dispatch!
Congrats to Ken Walker of the Tampa Bay Times for being the very first to answer that correctly! Honorable mentions go out to Katie Coakley, Julie Webb-Pullman and Paul Boyd for all getting that right, too!
As for today's question, here it is: Through his reporting of the Gulf War, this journalist was known as "The Scud Stud." Who is he?
Click here to tweet your answer to @MuckRack. Remember, you must spell your answers correctly to be counted! We'll announce the winners tomorrow!