T'is Judgment Day Tuesday!
USA Today offers this helpful listicle 5 things you need to know this Tuesday (with 308 shares by journalists), and it shouldn't surprise you that #1 is USMNT's fight to stay in the World Cup and the afternoon game against the Belgian team that will decide their fate!
And as if you weren't hyped enough for today's game, here's a Budweiser ad to help get you there (11,380 shares). Only ... wait, isn't Budweiser a Belgian company? Because those are Belgian horses, right? "Belgian beer company tries to reverse jinx America," surmised Tony Manfred with Business insider.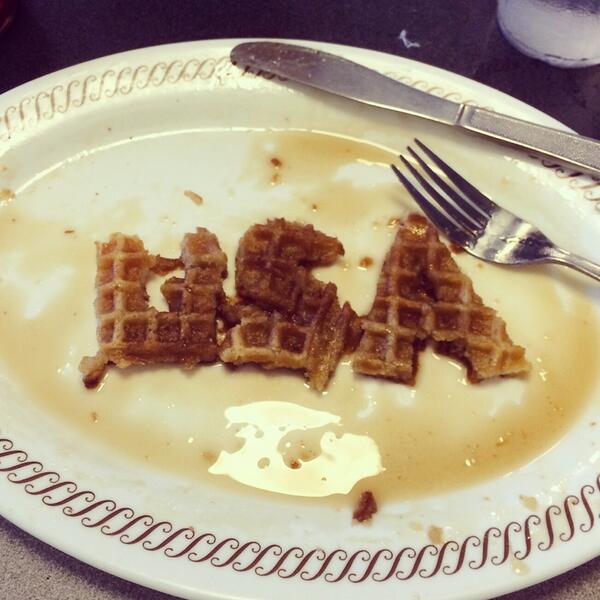 Well, anyway, at least the Waffle House is ready (hold a tic, is that a Belgian waffle?!). So is Luis Suarez -- to apologize, that is.
Plus, FiveThirtyEight, Benjamin Morris makes the case that Lionel Messi is impossible (and garnered 4,501 shares in the process). "In which I write 5000 words for an article with a 6 hour window of relevance," Morris elaborated.
Game on, everyone!