All things bright and political
Nothing but bad news awaits Barack Obama in this Quinnipiac poll: he's been identified by 33 percent of American voters as the worst president since World War II, while 28 percent picked George W. Bush (1,434 shares as of this post). "Hard to see a glass half full for Obama in this poll," concluded Michael Tackett at the New York Times. Huffington Post's Igor Bobic found the singular silver lining: "Obama gets negative grades on most key issues — except the environment. 50 - 40 percent approve."
Across the ocean, The Guardian reports that Tony Blair will advise Egypt president Sisi on economic reform (1,563 shares). "On the wrong side of history, yet again," First Look Media's Andy Carvin decided.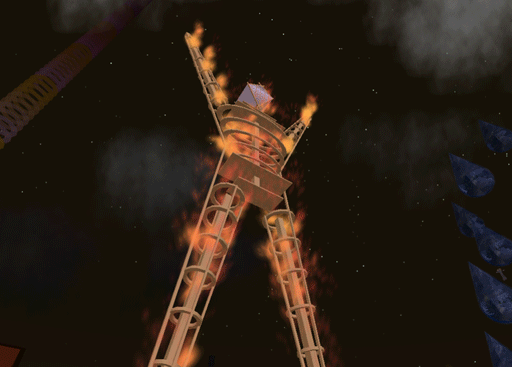 Plus, WaPo's Ben Terris takes a look inside the libertarian version of Burning Man and finds guns, booze and Bitcoin (146 shares). "OMG. The Post sent @bterris to the libertarian version of Burning Man, and it's every bit as gonzo as you'd imagine," was the reaction from colleague Adam B. Kushner.
In the wake of their retreat, Iraqi soldiers fault their officers, NYT reveals (1,268 shares). "The Gen. Maliki profiled in this piece -- who left soldiers w/out food or water -- is as good at his job as PM Maliki," denounced Yochi Dreazen at Foreign Policy.
And finally, NPR's "Behind The Civil Rights Act." ProPublica's Nikole Hannah-Jones summarizes, "In commemoration of the 50th anniversary of the 1964 Civil Rights Act, @NPRCodeSwitch did this awesome annotation." This is one thing worth celebrating, indeed.