Heady headlines of the day
The Tinder story seems even worse than before, once you've read Nick Summers' "Tinder's Forgotten Woman: Whitney Wolfe, Sexism, and Startup Creation Myths" for Bloomberg Businessweek (5,933 shares). "What a banner week for women in tech and finance! I mean that in the worst way," freelance journalist Jessica Grose reacted to the story.
Over at The New York Times, they tracked the backstory of ISIS down two river valleys with a stunning graphic creation called A Rogue State Along Two Rivers (1,460 shares). "Excellent info graphic by @nytimes how ISIS manoeuvred betwn the Euphrates and the Tigris for months," BBC's Kim Ghattas elaborated.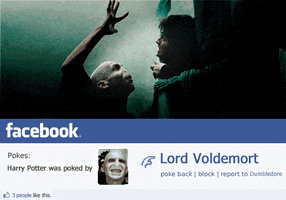 Finally, we are forced to conclude that Facebook is basically Voldemort: the more the mood manipulation story unravels, the more disturbing the revelations. The Wall Street Journal reports that the Facebook experiments had few limits (2,932 shares). In fact, the mood study is only just the beginning of Facebook's little trials: "One test by FB's researchers: locking out users they knew were legit, and telling them they were robot/fake accounts," Tom Gara tweeted there.