Sorry, I'm thinking about soccer again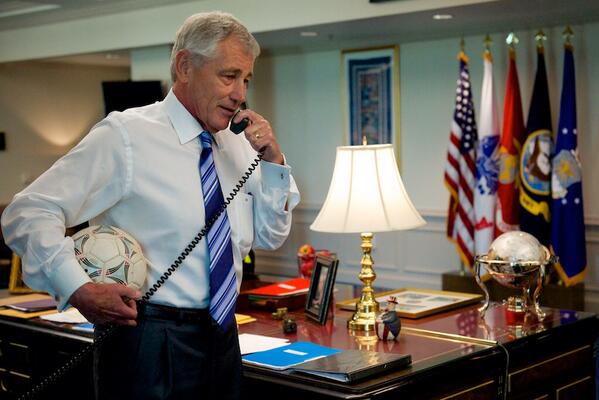 Just when you thought the hullaballoo from Tim Howard had died down, US Secretary of Defense Chuck Hagel decides to call him and thank him ... for, you know, "defending" America (673 shares). Fusion 's Jordan Fabian was skeptical of the photo's staging, however: "Chuck Hagel just happened to have a soccer ball in the office for a moment like this." Whereas WaPo's Anup Kaphle wondered, "If he actually had to hold the football while calling Tim Howard, couldn't they have found him a Brazuca?"
Then the New York Times helpfully compiled into one illustrated page all of Tim Howard's 16 saves against Belgium (29,926 shares).