Storms on the horizon (literal ones)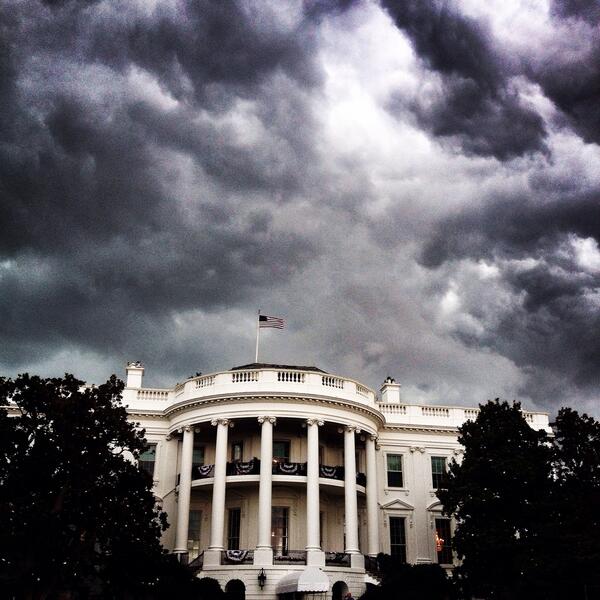 Many Americans on the East Coast decided to celebrate the Fourth of July a day early yesterday, and an eerie twitpic from official White House photographer Pete Souza explains why: "Storm a-coming." (43 shares, 871 retweets). "Clipped and saved for future use," Dylan Scott tweeted at Talking Points Memo. "Looks like a movie or aliens approaching," NPR's Tamara Keith observed. Yes, Tamara, or both at once -- which Buzzfeed's Mike Hayes clearly had in mind when he added to this picture: "Get Bill Pullman on the phone."
And then there was this haboob that hit Phoenix Sky Harbor Airport (247 shares). (A haboob is an intense dust storm, for those who have never encountered one!) "If it's not 1 thing today it's another," journalist David Bernard groaned.