New York state of mind
Care of the New York Times, we learn Gov. Andrew Cuomo's office hobbled state ethics inquiries (3,213 shares). DealBook reporter Rachel C. Abrams called it "Stunning investigative work - how @NYGovCuomo crippled the ethics team he created when it started looking into...him."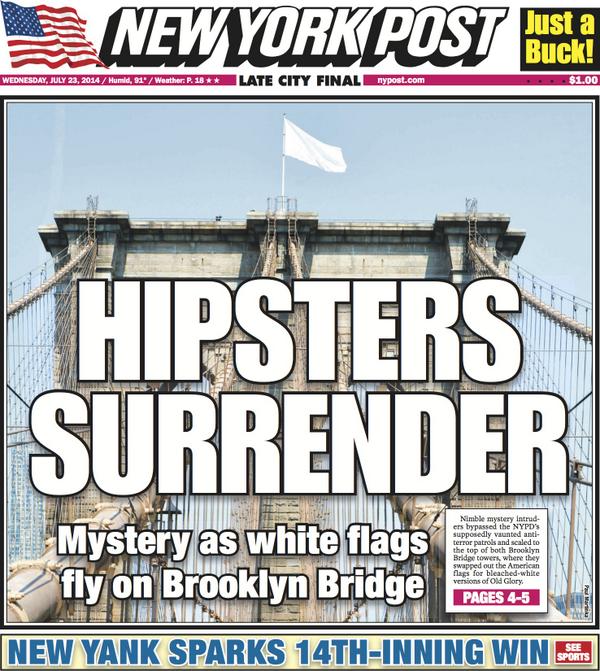 Then Governor Cuomo's office issued a response, which was rife with dismissive replies (103 shares). NYT's Jesse McKinley summarized, "13 pages, so many poo-poohs: 'Old news,' 'not timely,' 'soap opera.'" Buzzfeed's Ben Smith noticed something else, though: "The web has really changed the 'I demand you print my response' thing. 'Ok use Scribd pls'."
And while we're on the subject of New York, you just might love New York Post's cover page for today (526 shares), designed on the premise of the mysterious white flags that supplanted the American ones on Brooklyn Bridge yesterday. Although it prompted Business Insider's Colin Campbell to wonder, "Technically it could be Manhattan surrendering, right?"