Horrors from today's headlines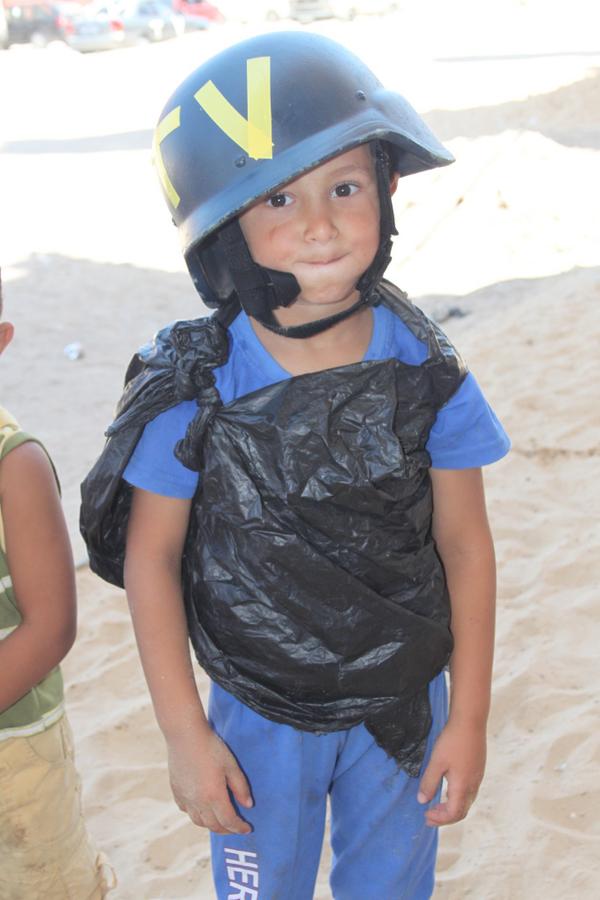 If you can't tell, this little boy in Gaza (right) is playing make-believe that he is a reporter (196 shares). "Young boy in #Gaza pretending to be a journalist with his home made flak jacket, had to lend him my helmet," JoMa Sommarstrom explained in the caption. It was moment designed to choke up (and unsettle) our entire readership, it seems.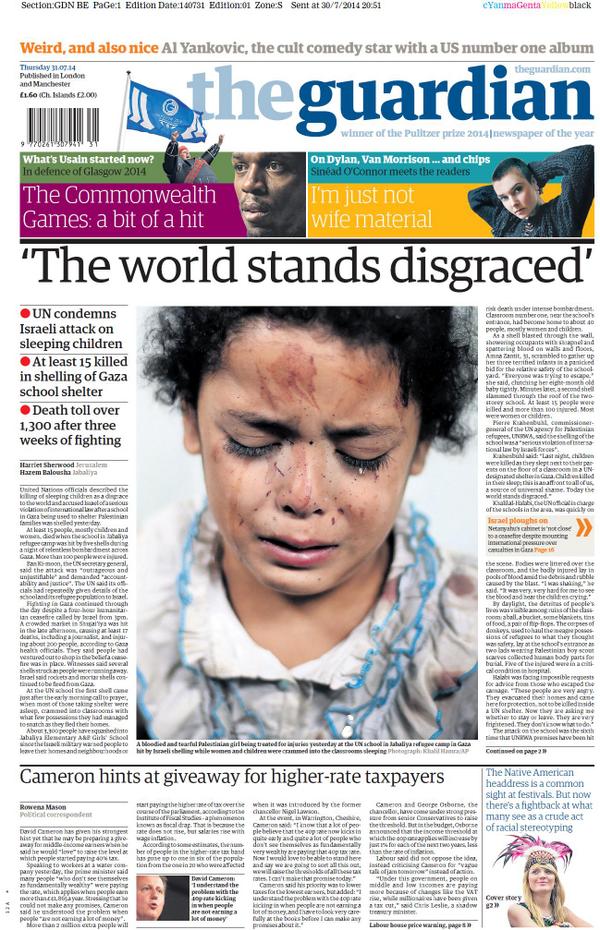 As if that's not enough to tug at your heartstrings, The Guardian's latest front page might do it: "The world stands disgraced," its headline screams, above a cover photo of a crying, injured Gazan girl (560 shares). "Tomorrow's Guardian front page is, I think, the most retweeted front page of last two yrs," Radio 4's Nick Sutton surmises. "Easy to see why," Nottingham Post's Mike Sassi replies.
At the same time, the New York Times asserts that Arab leaders have remained relatively silent during all of this because they view Hamas as worse than Israel (a claim that's garnered 28,737 shares). "From the Dept. of The enemy of my enemy is my friend," NYT's Michael Tackett observes.
Another scoop from the Times reveals that suicide bomber from the U.S. came home before attacking Syria (4,169 shares). LA Times' Matt Pearce ventured to ask, "Is there a way to read this in which I'm glad that would-be jihadis are interested in a country other than America?"
And finally, Buzzfeed asks if a soldier's Instagram account (at right) might prove Russia is covertly operating in Ukraine (9,006 shares).