From the media, about the media
You can already guess where we're going to start: James Fallows' The Atlantic post on David Frum, the New York Times, and the Non-Faked "Fake" Gaza photos (747 shares). "In calm, quiet and devastating fashion, @JamesFallows explains to @davidfrum where he went wrong," journalist Jay Rosen summarizes.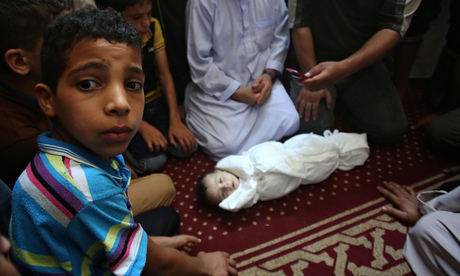 On a similar note, The Guardian's Giles Fraser pointedly asks, "How can journalists be objective when writing about dead children?" (2,285 shares). Media member's reactions were split on this column. "Brilliant piece that sums up how we are all feeling at the moment 'I hate this stupid f**king pointless war'," Channel 5 News' Jessica Omari responded, quoting from the post. But Buzzfeed's Miriam Elder warned, "If we start encouraging journalists to be emotional, I am quitting the profession."
Finally, NPR's Alan Greenblatt helps us say adieu with final broadcast, 'Tell Me More' bids farewell (201 shares). "Saying goodbye to a great show tonight," reflected Bill Raack of St. Louis Public Radio.