UK foreign minister resigns over Gaza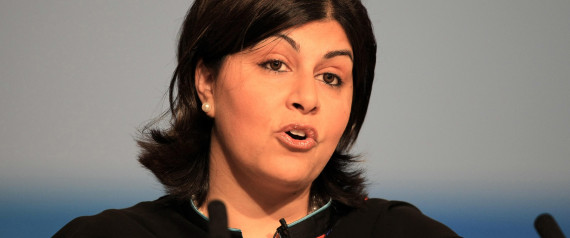 UK minister Sayeeda Warsi has resigned as foreign minister, declaring that she "can no longer support government policy on Gaza," BBC News reports (2,733 shares). "Sorry to see much-maligned @SayeedaWarsi quit government, but credit to her for quitting over UK's limp line on Gaza," Guardian's Ian Birrell tweets. Speaking of the Guardian, they also covered this breaking news, adding in their headline that the baroness called the UK's stance "morally reprehensible" (25,556 shares). "A brave and principled decision by a UK cabinet minister," praises Teymoor Nabili at Channel NewsAsia.
In no time at all, Mehdi Hasan at Huffington Post UK already had an exclusive first interview with Warsi (13,306 shares). "Bloody hell news moves fast," responds Guardian's Alex Hern.
And here is Warsi's resignation to David Cameron, which she shared on Twitter (1,405 shares). "By quite a clear margin,@SayeedaWarsi's resignation letter is the most damaging this PM has received in No10," deduces The Sun's Tom Newton Dunn.
Meanwhile at the New York Times, James Estrin follows photographer Tyler Hicks on his quest for the enduring photo in Gaza (1,294 shares). If you've been wondering why there have been so few photos of Hamas fighters, you'll find the answer in this post. "This is by far the best writeup I've seen of working in Gaza during this conflict," VICE's Danny Gold shares.