Your fighter jet escort has just arrived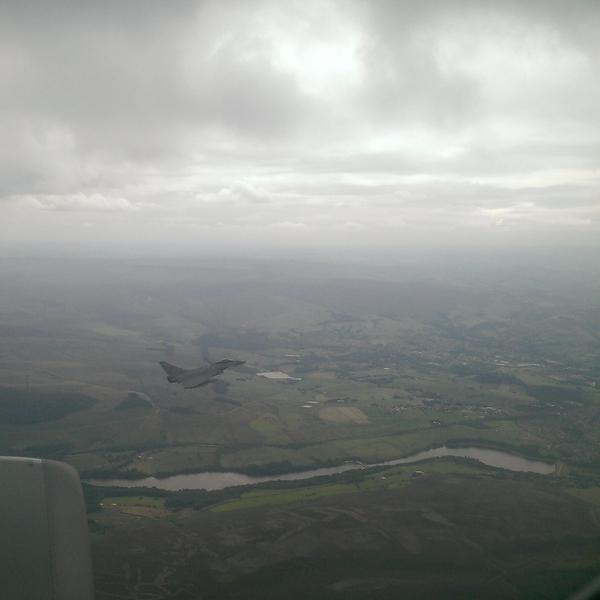 An escort of British fighter jets was ordered for a Qatar Airways plane this morning, stirring some panic as people watched the progress of its descent over England. Passenger Josh Hartley shared this twitpic with the caption, "Being escorted in." (60 shares). "This is something you never want to see outside of your plane window," Tom Warren surmises at The Verge.
BBC News had more on that story (1,010 shares), reporting that a man was arrested after landing at Manchester Airport "on suspicion of making a hoax bomb." GlobalPost's Thomas Mucha quips, "Drama in #Manchester that does not involve Morrissey."