Latest ledes to heed and read
The New York Times reports a Russian gang is said to amass more than a billion stolen Internet credentials (with 22,216 shares and counting). "1 billion passwords stolen. And we didn't know. Worried yet?" Jewish Daily Forward's Dan Friedman wonders.
From the Washington Post we learn that Iraqi Yazidis stranded on an isolated mountaintop are beginning to die of thirst (8,773 shares). "Heart-wrenching story of Iraqi Yazidis who face a grim choice: slaughter by militants, or death by dehydration," Lachlan Markay bleakly summarizes at the Washington Free Beacon. Meanwhile, The New Yorker has more on ISIS, the Yazidis, Kurdistan, and the threat of massacres in Iraq (4,043 shares). A chilling quote from the latter piece that's been shared numerous times: "In one day, they killed more than two thousand Yazidi in Sinjar, and the whole world says, 'Save Gaza, save Gaza.'"
Nevertheless, Gaza continues to garner attention, as a new (proverbial) fight emerges: tallying the dead and separating civilian from non-civilian (1,602 shares). Or as Boston Globe's Todd Wallack bills it, "The data war being fought over Gaza."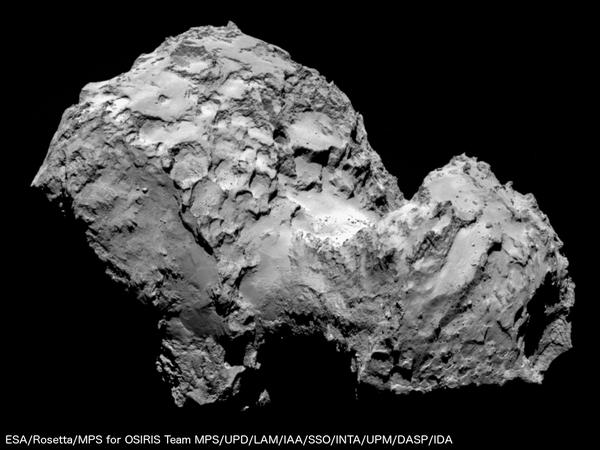 On the positive side of headline news, the Rosetta spacecraft just made history after a 10-year sojourn as it became "the first probe to rendezvous with a comet on its journey around the sun" this morning (2,468 shares). @ESA_Rosetta exuberantly declared its arrival via the tweet and accompanying twitpic, "Hello, comet!" (3,298 shares), which were then followed by that phrase's equivalent in numerous other languages. It was all we could do to keep from retweeting each one.