Miscalculations by the media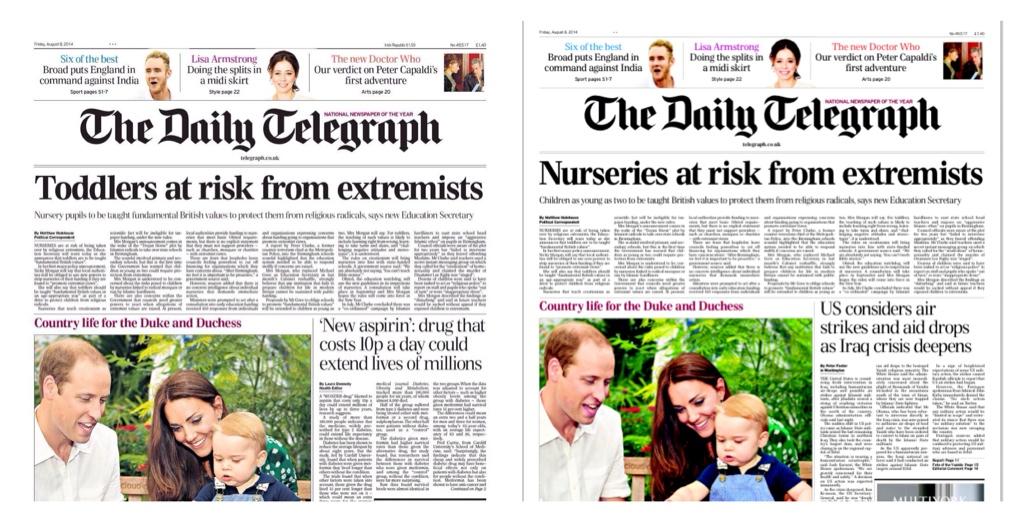 "What a shame. The Telegraph has updated its front page after that unfortunate picture/headline combo in first edition," laments BBC's Nick Sutton, sharing this twitpic (122 shares). "Ha. Telegraph updated today's front page after that extremist toddlers / Prince George picture combo," observes Darshna Soni at Channel 4 News.
Over at the NYT, executive editor Dean Baquet announces that the Times will start using the Word 'Torture' (2,039 shares). Baquet writes, "from now on, The Times will use the word 'torture' to describe incidents in which we know for sure that interrogators inflicted pain on a prisoner in an effort to get information." For some, this revelation comes a bit late in the game. Or as GigaOM's David Meyer interprets it: "We didn't call it torture when the govt said it wasn't, but now they won't prosecute torturers so it's OK to say it." Freelance journalist Joshua Eaton muses, "Timing perhaps something short of heroic."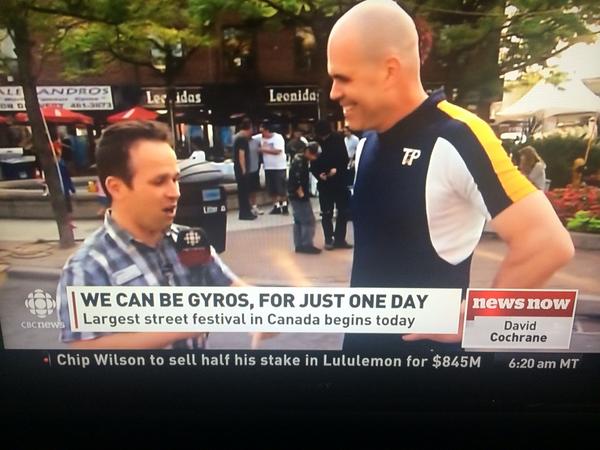 Back to the comical: while reporting on the start of a Greek food festival, CBC News presented to us what might be the "headline" of the year: "We Can Be Gyros, If Just For One Day" (17 shares). Someone at CBC was feeling truly inspired.
And the Columbia Journalism Review writes that Sports Illustrated omitted an important detail in a recent cover story (27 shares). "@SInow piece on Drew Brees' workout routine, @TRXtraining, omits a detail: He's an investor," CJR's David Uberti fills in the blanks. "Oof, I think I'd prefer this were a direct sell-out by SI rather than a really dumb oversight," Deadspin's Will Gordon admits.