Conflicts and clashes intensify abroad
The U.S. has begun directly providing arms to Kurds in Iraq, The Associated Press reports (734 shares). Even U.S. Senator John McCain weighed in on this news: "Report that US has begun directly arming Kurds is excellent news. If true, imp't & necessary step by Obama Admin." Meanwhile, ABC Radio's Mark Colvin guessed, "Suspect it's mainly Turkey that's been blocking US arms supplies to the Kurds so far."
The New York Times posits that it was U.S. actions in Iraq that fueled the rise of ISIS leader Abu Bakr al-Baghdadi (2,815 shares). The self-appointed caliph of the Islamic world, al-Baghdadi is the architect of the campaign to wipe out minorities such as the Yazidis and Shiites that has "brought condemnation even from Qaeda leaders." Financial Times' Borzou Daragahi summed it all up: "From street thug to Caliph."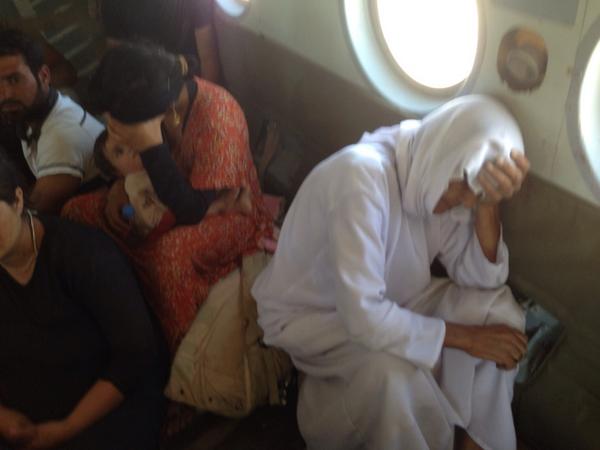 In the meantime, Jonathan Rugman with Channel 4 News continues to share heartbreaking photos on Twitter of the Yazidis' desperation in Iraq. "My pic of Yazidis on mt Sinjar range waiting for food drop or helicopter rescue. Scenes like this for miles." (712 retweets) Rugman also shares, "Many refugees in tears after 10 days stranded on mt Sinjar with no food, water. 33 degree heat."
Also, Egypt just barred entry for two staff members of Human Rights Watch, Kareem Fahim reports for the NY Times (552 shares). "Egypt characteristically deports @HRW's @KenRoth and @sarahleah1 ahead of Raba'a anniversary," TIME's Andrew Katz details.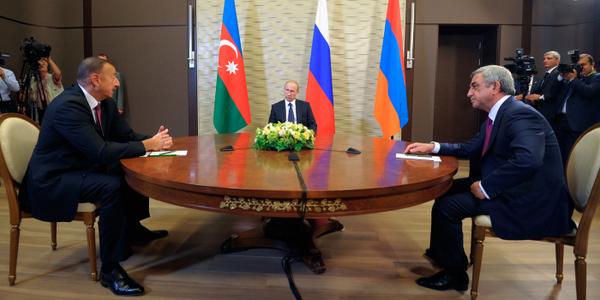 And for the singular light note of this wrap-up, the Kremlin Twitter account posted an official photo of Russian president Vladimir Putin that was unintentionally amusing to the Twittersphere. Featuring Putin in a meeting with Armenian president Serzh Sargsyan and Azerbaijani president Ilham Aliyev, the angle of the photo leaves Putin looking Lilliputian. Wall Street Journal's Katie Martin joked, "honey, I shrank Putin." Guardian's Claire Phipps joins in, "Sorry, Putin couldn't be here but he sent this tiny doll."