More from the frontlines of Ferguson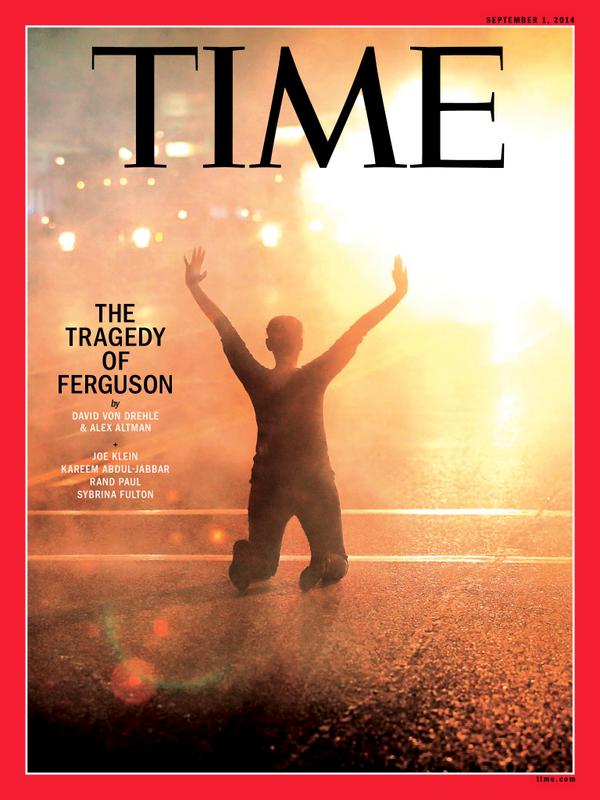 TIME's latest cover featuring the tragedy of Ferguson that reignited the race conversation is a stunner (31 shares). "This is an amazing cover. What a photograph that sums up a lot of what has happened in the past two weeks," tweets Andy Kravetz at Peoria Journal Star. That was of course accompanied by an article that peers inside the tragedy and the history of Ferguson (1,972 shares).
Relatedly, Huffington Post reports that St. Louis police have released a video of Kajieme Powell's killing that appears at odds with their story (64,750 shares). "There is no way to reconcile the St. Louis police statement w/ this video. They just killed him," asserts HuffPo's Zach Carter.
And in a rare moment of levity out on the frontlines of Ferguson, HuffPo's Amanda Terkel captured the moment a cloud formation momentarily distracted reporters there: "OMG LOOK AT THIS CLOUD," she suddenly tweeted. The Weather Channel joins in the moment, adding, "Reporters in #Ferguson MO turning their eyes from the streets to the skies." And if that doesn't distract or amuse you, check out this unrelated vine going around, too.