James Foley is far from forgotten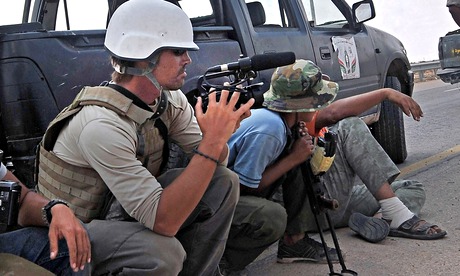 James Foley is still very much on all our minds, as The Guardian's Martin Chulov makes the case that James Foley and fellow freelancers have been exploited by pared-back media outlets (3,281 shares). "It's really simple: news orgs who use freelancers must be held legally & financially responsible when things go wrong," Ben Plesser suggests at NBC News. Although The Times' Iona Craig points out, "Ironic that @martinchulov has written this given @guardian's terrible reputation for the way they treat freelancers."
Meanwhile, NBC's Cassandra Vinograd describes in heartbreaking detail the inside story on the race to save James Foley that was never won (1,208 shares). There are countless details that will leave you quoting it all day, but here's one shared by Kate Brannen: "Freed hostages held captive w/ Foley said he was 'a constant source of strength in dire times.'" And another quote shared by Daniel Arkin: "I still believed they would not kill him. I guess we misjudged the degree of their anger."
And finally, the New York Times notices that President Barack Obama's decision to go golfing after his Foley tribute has struck even other Democrats as cringe-inducingly tone-deaf (1,766 shares). It's being called Obama's "Watch this drive" moment, à la George W. Bush. "WH comms chief argues that optics matter -- Americans saw/heard POTUS grieve Foley. But golfing isn't bad optics?" National Journal's Ron Fournier asks.