Pointers from the press
The Washington Post has a big announcement: Katharine Weymouth plans to step down as publisher (155 shares). "The greatest honor of my life has been serving as Publisher of The Post these past seven years, working with all of you," Weymouth writes. "This is just the beginning of a wonderful new chapter for The Post." Freelance journalist Staci D. Kramer reflects, "End of the end of an era when Katharine Weymouth, last Graham family member to head @washingtonpost, leaves Oct. 1." In the wake of her departure, the Post names Frederick J. Ryan Jr. as new publisher (453 shares). "Amazon founder ends Graham family leadership of WaPo after 81 years, puts Politico founding CEO in charge ... Vindication?" wonders CNN's Richard Allen Greene.
From the PressGazette, we learn police seized journalists' phone records in order to out Plebgate whistleblowers (578 shares). "This police surveillance of a journalist isn't just disturbing - it is dangerous. Who else have they been monitoring?" Guardian's Paul Lewis demands.
Meanwhile, CJR wants to know: Do you know Elise Andrew? (121 shares). NYT's Carl Zimmer knows the answer to that: "Elise (of IFLS) Andrew on the cover of @CJR as 'journalism's first self-made brand.'" Re/code's Peter Kafka has more: "I F**king Love Science has 18 m Facebook fans, sells out events in minutes. It's run by a 25-year-old woman." We're not surprised. (Are you?)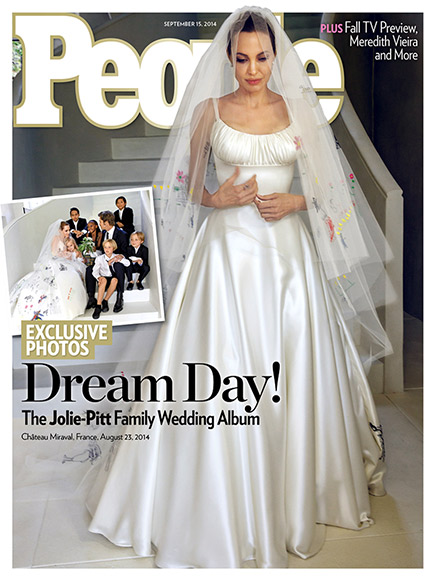 Finally, because it's so popular we just can't afford to ignore it: Brad Pitt and Angelina Jolie's family wedding album just appeared in People Magazine (39,693 shares). "Guys, Shiloh wore a top hat to her parents' wedding. This makes me very happy," Meredith Blake admits at the LA Times. At People, Sonal Dutt gushes, "Pax baked the wedding cake!" Leave it to the Jolie-Pitt clan to make their special day uniquely their own.