In remembrance of Rivers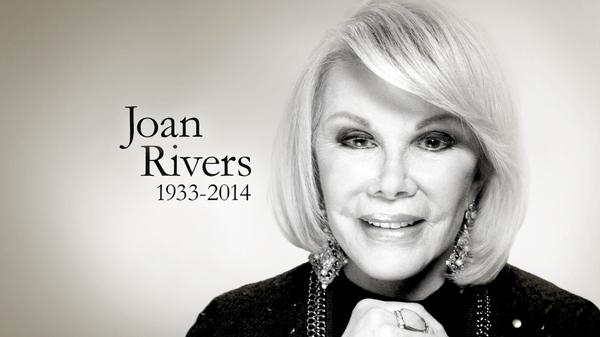 Unapologetically and unreservedly herself until the very end, Joan Rivers, "a comedian for whom nothing was too sacred or too soon," has died at 81. "I have never laughed so hard while reading an obit. God bless you, Joan Rivers," Tulsa World's Cary Aspinwall admits. "She made it okay for women to be the funniest one in the room," New York Times' Maria Newman observes. The legendary comedian was taken off life support, Variety reports. "She was funny to the end," Naomi Williams concludes.
All over Twitter, people quoted her most (in)famous lines: "Goodbye Joan Rivers, the lady who once likened Donatella Versace to 'something you'd hang off your door in Africa,'" shares Reuters' John Sinclair Foley. "Joan Rivers advice to women. Think positive. Make a list. 'One, I don't live in Bosnia. Two, I never dated O. J.,'" tweets NYT's Suzanne Spector.
"Also, don't miss the personal and moving testimony to her humanity and generosity in the Comments w/ the NYT obit," New York Magazine's Frank Rich advises.