Today in trends and technology
From out of nowhere comes the news that Twitpic is shutting down (22,207 shares). "Bummer. Twitpic shutting down due to a trademark dispute with Twitter. So why not just change the name?" wonders Houston Chronicle tech blogger Dwight Silverman.
In news long overdue, Tim Cook announces Apple will add security alerts for iCloud users, reports WSJ's Daisuke Wakabayashi (1,403 shares). "I think we have a responsibility to ratchet (awareness) up. That's not really an engineering thing," Cook is quoted as saying. "Tim Cook almost begging for forgiveness," Mediabistro's Patrick Coffee observes.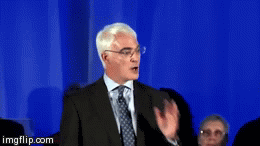 Plus, check out Sky News' brand new promo for the Scottish Referendum: Scotland Megamix (13,566 shares). It's a catchy mix of Nos, we have to say. At Sky News, Hazel Baker divulges, "the unlikely Cameron/Taylor Swift remix at 0:56 is my personal highlight."
And that's when the AP's Anne D'Innocenzio let us know that jeans face an uncertain future amid yoga wear rage (403 shares). "NYT, you've been scooped," freelancer John McQuaid quips.