Your daily dose of politics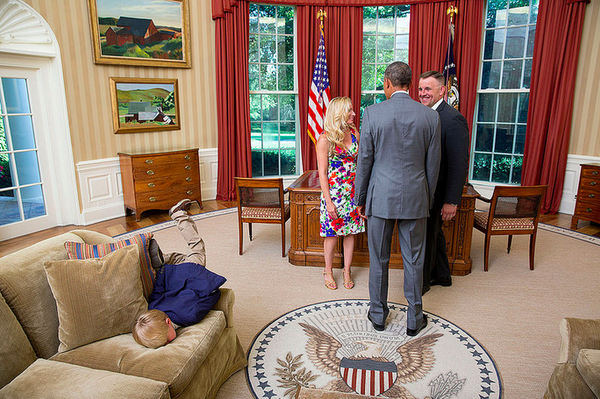 "This might be my favorite part of @arobach's newscast on @GMA this morning. Kid 'bored' by President Obama," producer Michael Del Moro tweets, sharing this photo (1,016 shares). WSJ's Neal Mann captions, "Don't worry dad, I promise I'll behave when you meet President Obama." User Justin Charity grumps, "white parents."
At The New Yorker, Lawrence Wright discusses a void in the history of September 11th (629 shares). "The missing twenty-eight pages: Lawrence Wright on a still-classified chunk of the 9/11 report that deals with Saudi," freelance journalist Gregg Carlstrom tweets. "Continued questions on #Saudi role in 9/11," Laura Rozen adds at the Al-Monitor.
And going back to Obama, a recent poll shows that the public supports strikes in Iraq and Syria while Obama's ratings hover near his all-time lows (33 shares).