Headlines from around the world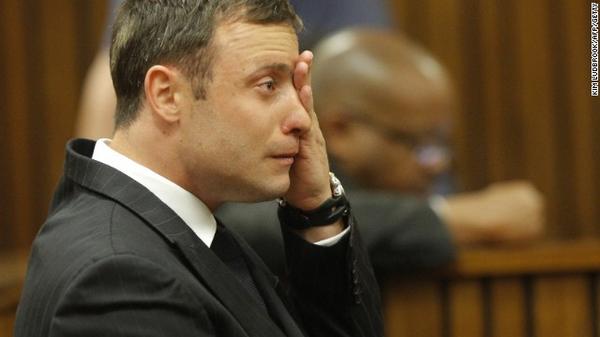 The judge in the Oscar Pistorius trial began reading the verdict today (5,785 shares) and the South African athlete has been found not guilty of murdering model girlfriend Reeva Steenkamp, however the court abruptly adjourned with a lesser charge pending. NYT's Lydia Polgreen fills in the blanks, "Pistorius acted 'unlawfully,' but it wasn't murder, judge rules. @sarahlyall & @cowellcnd report." The AP reports that Pistorius simply couldn't be found guilty of pre-meditated murder based on evidence provided (404 shares), but he could still be found guilty of culpable homicide. St. Louis Business Journal's Patricia Miller called it "Sickening."
Meanwhile, Buzzfeed's Tom Phillips suggests that this is what it will be like if Scotland votes for independence (1,401 shares). "This is fun – @flashboy has done how the news will look after Scotland votes Yes. Sun and Express very well observed!" Guardian's Jonathan Haynes remarks. And if that doesn't amuse you, then maybe this will: the Telegraph reveals that North Korea 'backs Scottish independence' (9,007 shares). Actual quote from the exclusive: "North Korea is rich in resources and we like the taste of Scotch whisky, so we can be beneficial to each other." At The Scotsman, Martyn McLaughlin concludes, "#indyref jumps the shark. @Telegraph report that it's an Aye from Pyongyang, citing a taste for the hard stuff."
Finally, the NY Times writes of the struggle to gauge the ISIS threat, even as U.S. prepares to act (2,430 shares). Colleague Rick Gladstone summarizes, "TV pundits and alarmist politicians may have overhyped #ISIS threat. Reality check by NYT's Mazzetti/Schmitt/Landler."