Buzzfeed Benny gets new start at NR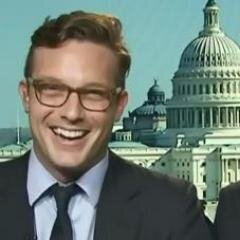 He's down but not out--Benny Johnson, onetime BuzzFeed editor recently fired for serial plagiarism, just started at National Review this week as its premier social media director.
"Oh, hello again! What did I miss?" Johnson playfully tweeted Saturday after the news was leaked, before adding, "Honored to be joining the incredible team at @NRO."
"I, for one, welcome my new Twitter overlord, @bennyjohnson," NR's Joel Gehrke responded to the news.
At Huffington Post, Sam Stein reached out to tweet, "congrats to @bennyjohnson on new gig. people deserve 2nd chances. glad to see him land on his feet."
Meanwhile, CJR's David Uberti penned a post piecing apart the hire, tweeting, "Why hiring @bennyjohnson makes sense for @NRO: Traffic, traffic, traffic."
Don't forget - if you change your job in journalism or move to a different news organization, be sure to email Kirsten (kirsten [at] sawhorsemedia [dot] com) so we can reflect your new title. News job changes only, please! Thanks!