Decision day almost here for Scotland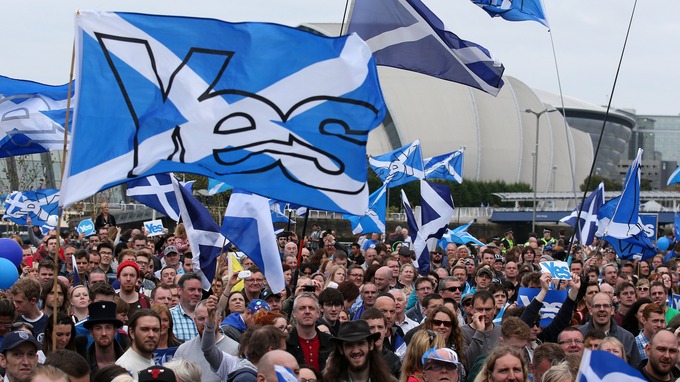 "I have a confession to make - I am not enjoying covering the Scottish referendum," relents Tom Bradby at ITV News (3,986 shares). Bradby writes that "the level of abuse and even intimidation being meted out by some in the 'Yes' campaign was making this referendum a rather unpleasant experience." Daily Mail's Tony Gallagher tweets of the post, "In which @tombradby compares Yes antics v journalists to reporting NIreland - and not in a good way."
It's enough to make The Guardian ask "Is this the end of Britishness?" (1,015 shares) and The Herald to become the latest Scottish newspaper to back a No Vote (7,928 shares). "We are on the cusp of the most momentous vote in living memory and, regardless of the outcome of Thursday's poll, Scotland and the rest of the UK will never be the same again," The Herald writes.
No matter the outcome, though, Bloomberg News predicts ditching the monarchy would be a step too far, even for Scots Nationalists (93 shares). "Liz Queen of Scots?" suggests Oliver Staley there.