Heartbreak and threats multiply on the international stage
The New York Times reveals that for James Foley's family, U.S. policy offered no hope (1,948 shares). "The price of paying no ransom," NYT's Michael Tackett describes it. "An outrageous failure of Biblical proportions by an #Obama administration concerned with nothing but its own image?" wonders David A. Andelman of USA Today and World Policy Journal, adding, "How does #President #Obama sleep at night?!" Mashable's Jim Roberts summarizes, "When Europeans are held by extremists, it's a national emergency. Not so in US, as James Foley's family learned."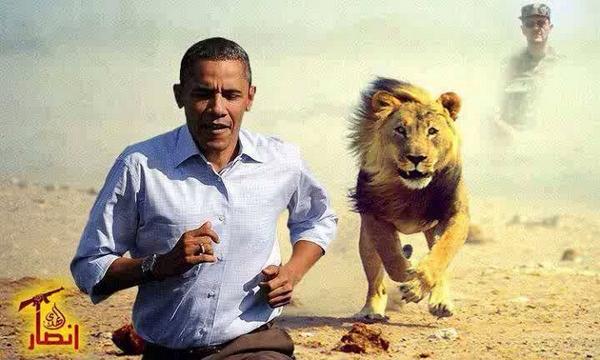 On a pro-Assad Facebook page, a photoshopped image of Obama has been making the rounds (69 shares). "@BarackObama chased by a lion (assad in Arabic) & #Assad in background," Wall Street Journal's Sam Dagher explains. Although, as Shashank Joshi at the Royal United Services points out, "This pro-Assad propaganda would be more effective if it didn't look like Obama was comfortably outrunning a lion."
Meanwhile, another Times report shows Turkey is a steady source of ISIS recruits (22 shares).