News you need to know
The New York Times profiles the ISIS leader and his brutal and unforgiving brand of Islam (4,534 shares). "Thanks to ISIS we now live in a world where Al Qaeda can brand itself as 'the more rational jihadists,' The New Yorker's Caitlin Kelly wryly observes.
On that same note, The Economist boasts quite a story and quite a picture for its latest reflection on America and Islamic State (72 shares). "New Economist cover not messing around," Time's Andrew Katz reacts. "Print may be dying, but magazine covers still have serious power," Steve Krakauer remarks at The Blaze.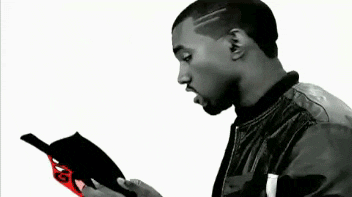 We also learn from the NY Times that David Cameron apparently needed to apologize for saying Queen Elizabeth "purred" over Scottish vote result (1,334 shares). Meanwhile, in apologies that make much more sense, the Ferguson chief has apologized to Michael Brown's parents (2,628 shares), which is a start. Although we also have to agree with Daily Beast's Asawin Suebsaeng, who sarcastically added, "all better now."
Lest we end on a sour note, however, we urge you to watch Hoda Kotb, Sara Bareilles, and Cyndi Lauper fight pediatric cancer with this extraordinary "Truly Brave' music video (13,553 shares). "If ever feeling cynical about TV's power to be a force for good, watch this @HodaKotb and Robin Sindler piece," advises Ryan Osborn at NBC News. Truly marvelous work, ladies.