Umbrella unrest continues in Hong Kong
"Quote of the night regarding negative Mainland reaction to HK protests: 'Caged birds think flying is an illness,'" China-based user Cam MacMurchy shares on Twitter, and it seems to perfectly epitomize what we're hearing from the media: in new analysis on Hong Kong's umbrella revolution, TIME Magazine explains why the fight for democracy remains "a challenge for China" (14,913 shares). As usual, TIME also pulls no punches with their related cover photo in Asia. "#HongKong stands up for democracy & against #MainlandChina," Ramesh Sharma summarizes at Hindu Business Line.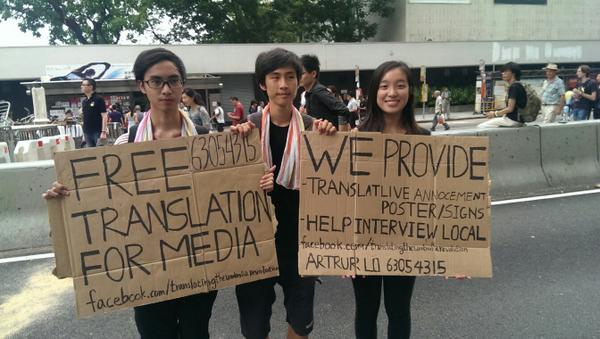 In between articles, Beijing correspondent for Globe and Mail Nathan VanderKlippe helpfully keeps us all updated with pics like this: "I am told these are supplies of rubber bullets and tear gas, arriving at chief executive building," VanderKlippe tweets. Simultaneously, Financial Times Asia markets correspondent Josh Noble shares a picture of "high school kids offering free translation service for media."