Bloomberg News welcomes back Gillen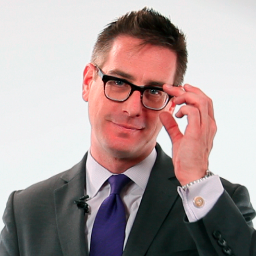 David Gillen rejoins Bloomberg News as executive editor of news enterprise early next month. Currently the deputy business editor of enterprise at The New York Times, Gillen nevertheless should be right at home at Bloomberg; he worked 15 years there, after all, before he boarded the Times.
"Oh no! @DavidGillenNYT is leaving us! To oversee enterprise for Bloomberg," NYT's Lydia Polgreen laments.
Now there's just the matter of that Twitter handle ...
"@DavidGillenNYT will need to contact Twitter -- @DavidGillenBBG appears to be available," Bloomberg View's Anne Cronin helpfully suggests.
Also at Bloomberg, John O'Neil chimes in, "Ha! I, too, learned the hard way not to include prof. affiliation in twitter handle. David, welcome back!"
Don't forget - if you change your job in journalism or move to a different news organization, be sure to email Kirsten (kirsten [at] sawhorsemedia [dot] com) so we can reflect your new title. News job changes only, please! Thanks!