What's pertinent to the press today
Considering its whopping 111,072 shares and counting, we would be remiss if we didn't start off by mentioning the special TWIN PEAKS announcement that was dropped on us yesterday. "Dear Twitter Friends… it is happening again," filmmaker David Lynch tweets. "On a conference call and trying not to scream about Twin Peaks coming back. Scream for me, Twitter," Denver Post's Laura Keeney entreats.
Next up, more Jeff Bezos/WaPo strategy analysis, this time care of Brad Stone at Bloomberg BusinessWeek--which involves turning the Post into an Amazon product and sticking it on a Kindle (1,827 shares). "Bezos wants to use Amazon to promote Washington Post, says lede of this story. Really! I am SO SURPRISED," Alberto Riva tweets unconvincingly at The International Business Times.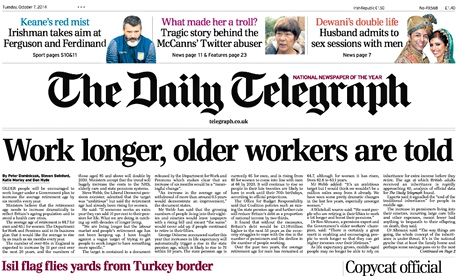 Meanwhile, The Guardian unearths some major digital changes in store at rival publication The Telegraph, where plans are in the works "to transform the organisation's print-focused mindset into a digitally led approach" (284 shares). So what does this mean, exactly? ""The key journalist's skills are: 'social, video, analytics and search engine optimisation'. Something missing there," John Gapper observes at the Financial Times. Then RTÉ presenter Rick O'Shea takes it one step further: "Wow. This is depressing. Search engine optimisation is now a required skill for @Telegraph journalists..."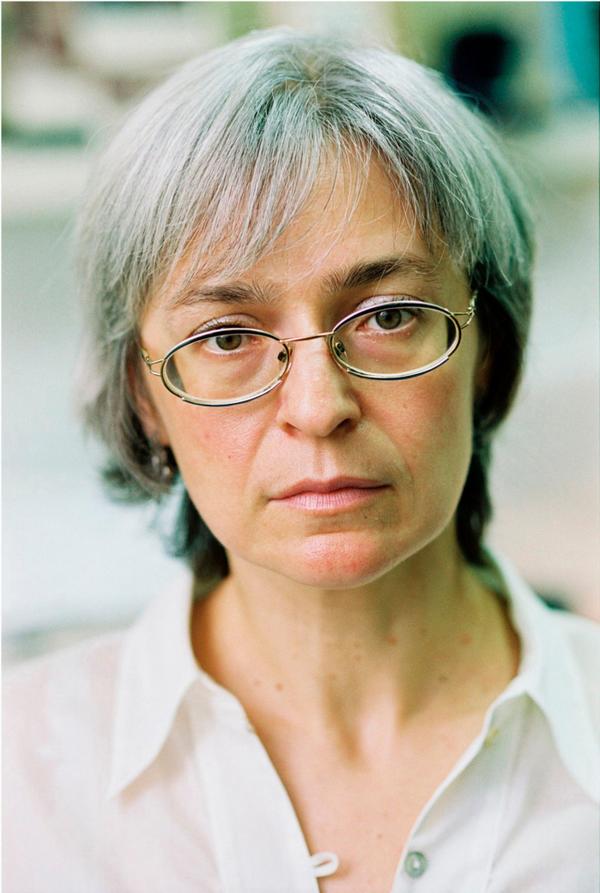 Today is also Russian president Vladimir Putin's birthday, which is significant for more reasons than you might realize. "Journalist Anna #Politkovskaya was murdered 8 ys ago today, on Putin's bday. Who ordered her killing never prosecuted," Amie Ferris-Rotman pointedly tweets, sharing this photo.
And because we always try to end on a light note, have a gander at this monstrosity from Men's Health Magazine: "how to talk sports with women who aren't interested" (1,708 shares, mostly hate-shares, we're guessing). Let's be honest, Men's Health; you added on "who aren't interested" hoping that would prevent any offense, right? "The only redeeming part of this @MensHealthMag story is the fact that twitter's doing a collective facepalm over it," Mashable's Megan Hess decides. Un-forking-believable.