Question of the Day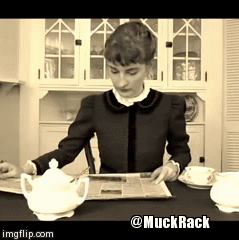 Yesterday's question asked (with special thanks to Matthew Delman for submitting it): Which muckraking reporter got admitted to a mental institution for a story? Provide both the real name and the pen name to receive credit! That would be Elizabeth Jane Cochrane, better known as "Nellie Bly."
Congratulations to Sara Jacobson of Edelman for being the very first to answer that correctly! Honorable laurels are also extended to Ken Walker, Ashley M. Apodaca, Dan Rosenbaum, Craig Pittman, John Wall, Hollywood Highlands, Jillian Chertok, Marilyn Parel, Edirin Oputu, and Annie M. Dance for getting that right, as well!
As for today's question, here it is: This publication launched the career of American humorist Hollis Gillespie by debuting her weekly column "Moodswing." What publication would that be?
Click here to tweet your answer to @MuckRack. Remember, you must spell your answers correctly to be counted! We'll announce the winners tomorrow!