Stories at the top of the hour
"This is one freaking sad love story. RIP Thomas Duncan, who died while attempting to rekindle love," reflects Heather Tal Murphy at the New York Times. To the grief and anxiety of many, the first Ebola patient to be discovered in the U.S. was pronounced dead yesterday (17,778 shares). Thomas Eric Duncan, 42, had traveled from Liberia to visit his son in Dallas when he came down with the disease, but he never got that far. After two decades separated from his son's mother, Mr. Duncan reportedly came to the US to rebuild his relationship with his estranged family. He succumbed to the disease before he could.
A very different death is also sending shockwaves across the nation. A police officer fatally shot a teenager in south St. Louis last night (5,094 shares). This triggered hours of angry protests that poured into Thursday morning, as video, photos and livestreams popped up all over Facebook and Twitter. "Police say they've recovered gun. Relatives of Vonderrit Myers insist he was not armed, was carrying a sandwich," Washington Post's Wesley Lowery elucidates. Talking Points Memo's Catherine Thompson points out, "Notable: STL police give little info on latest police shooting victim besides he 'was no stranger to law enforcement'."
In the latest incredible scoop from WaPo's Carol Leonnig and David Nakamura, we learn that aides knew of a possible White House link to the Cartagena, Colombia, prostitution scandal (7,370 shares). "This story could change how Dems see Obama," Debra J. Saunders wagers at the San Francisco Chronicle. Meanwhile, Bloomberg's Alex Wayne reacts "Whoa -- one of @SecBurwell's recent hires, Leslie Dach, is dragged into the Secret Service mess. (By his son.)" Obviously, we continue to be impressed by Leonnig's body of work on this evolving story. "CAROL F**KING LEONNIG," tweets David Weigel, also at Bloomberg.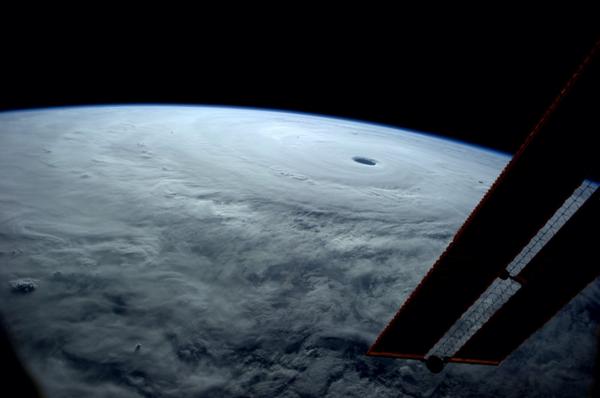 And we hate to tell you this, but Super Typhoon Vongfong is bearing down on all of us, and an astronaut just shared a photo that illustrates just how bad it is: "I've seen many from here, but none like this," Reid Wiseman tweeted. It's projected to be Earth's most devastating tropical cyclone since Super Typhoon Haiyan in 2013.
Lest you forget about Hong Kong, here's an intricate and intriguing look at how the tear gas attack catalyzed this region's demand for democracy (265 shares).
An update from Pulitzer Watch: France's Patrick Modiano has won the Nobel Prize in Literature (4,581 shares). Although Guardian's Emma Brockes writes that the real scandal here is that Philip Roth is a huge loser - again (969 shares).