Human rights heroes win the Peace Prize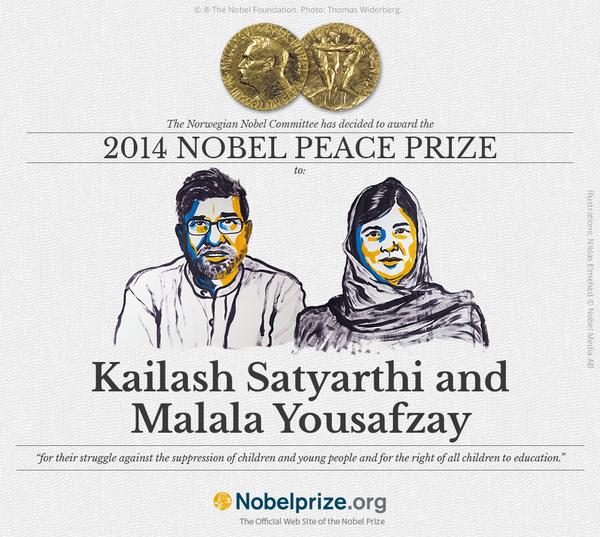 "A victory for girls the world over, and education: @Malala Yousafzai youngest ever winner of Nobel Peace Prize," San Francisco Chronicle's Carla Marinucci reacted to the news, and we couldn't have said it better. Women's education advocate Malala Yousafzai along with Indian children's rights activist Kailash Satyarthi have been awarded the Nobel Peace Prize (news gleefully shared an astounding 27,724 times via the New York Times announcement and an incredible 28,312 times via the Guardian's).
CNN also trumpeted this breaking news (15,428 shares), as did NBC News (4,856 shares).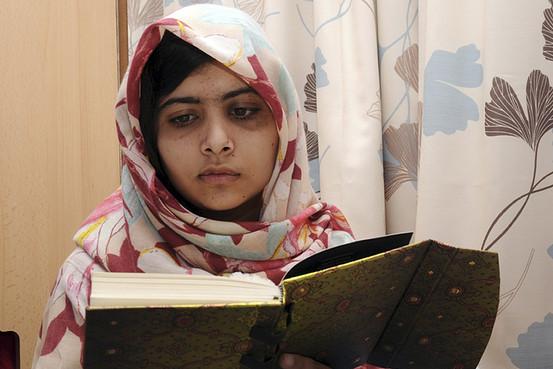 Recall how the Taliban released a statement last year calling the Nobel committee's 2013 decision not to award Yousafzai the prize "very good news" and praised the committee for "not selecting this immature girl for this famous award?" Well, how do they like deez apples, we wonder. "Two years ago yesterday, Malala was shot by the Taliban. Today she won the Nobel Peace Prize," the WSJ account tweeted.
The sharing of the $1.1 million prize is symbolic in more ways than one: "The Nobel Committee regards it as an important point for a Hindu and a Muslim, an Indian and a Pakistani, to join in a common struggle for education and against extremism," explained Thorbjorn Jagland, the committee's chairman. "One Indian, One Pakistani, One Nobel Peace Prize," WSJ's Asia Editor Paul Beckett poetically tweets. "For we were ONE once," colleague and India Editor Anirban Roy chimes in. "Something for India and Pakistan to be proud of - and a welcome distraction to heightened cross-border tensions," asserts Afghanistan correspondent Margherita Stancati.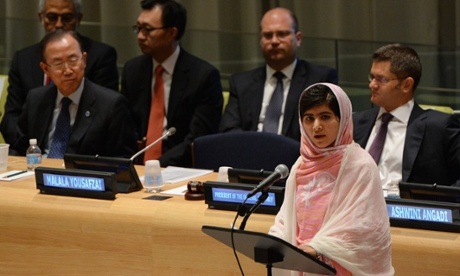 What's more, Yousafzai is the youngest recipient since the award's creation in 1901, reports USA Today (2,856 shares). "British news reports said Malala Yousafzai was at school in Birmingham, UK, when she learned of her Nobel Peace prize," Dan Bilefsky marvels at the International New York Times. "Not yet of legal age (in some places) but already a Nobel Peace Prize winner at 17. And at 60!" USAT's Kim Hjelmgaard there reminds everyone, making it a point to also recognize Satyarthi's age.
No, indeed, we must not forget Satyarthi's admirable achievements. "Nobel winner Kailash Satyarthi has fought hard against a vicious scourge in India: widespread child labor," NYT's Lydia Polgreen comments.
This gem of a story boasts many facets and has ignited a variety of reactions. "Pakistani teenager/Indian children's rights activist beat Snowden, Manning, Pope & Putin to the prestigious prize," Jen Schradie notes. "I wonder what @billmaher makes of a teenage #Muslim girl from #Pakistan winning a #Nobel prize?" LA Times journalist Ali M. Latifi pointedly tweets, tagging author Reza Aslan.
Now might also be a good time to remind everyone of that time Malala told President Obama that drones are "fueling terrorism" (246 shares). "AWKWARD: New Peace Prize winner told old Peace Prize winner his drones fuel terrorism," Daily Beast's Justin Miller muses.