Black and white and read all over
Today's media roundup begins with MSNBC, which is rapidly losing ground to its rival CNN (2,538 shares). The network's biggest star, Rachel Maddow, just posted her lowest-ever quarterly ratings results, while its newest, Ronan Farrow, has thus far proven "largely a dud," Bill Carter reports for the New York Times. "Median age of MSNBC viewers is over 60," columnist Walter Shapiro points out, adding, "Only TV execs would think that 26-year-old Ronan Farrow would succeed." Carter also observes that MSNBC's ratings have often fallen during "times of intensely followed major news events" like the recent Ebola and ISIS scares, which "plays well to CNN's strengths." This explains so much about CNN's MH17 coverage.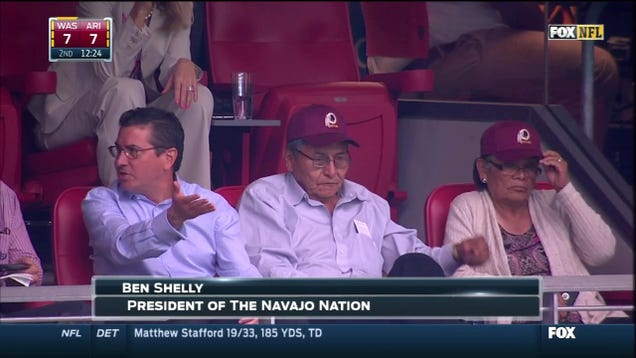 In an effort to convince everyone he's sensitive, Dan Snyder, owner of that-team-which-shall-not-be-named, brought the president of the Navajo Nation to a game. Only one problem, Deadspin says: he's a disgraced, soon-to-be-former Navajo Nation president (3,533 shares). "Area Washington, DC, Football Team Sucks," quips Caitlin Kelly with The New Yorker.
And the tweet debate rages on. Columbia Journalism Review bluntly asks: Can you still be an effective journalist if you ignore Twitter? (522 shares) "Need to convince a journalist that he or she must use Twitter? Send them this smart @annfriedman post," Kevin Sablan recommends.
Relatedly, the Reynolds Journalism Institute continues its foray into how journalists are embracing the innovation of Twitter (37 shares). For one thing, Twitter allows journalists to explore new story formats ... "and rap a song or two."