Tales from behind the media scenes
The Telegraph is charming everyone today with the story of a lost British parrot that returned speaking Spanish (9,225 shares). "Honestly. The best story EVER!" Rob Harris praises from The Weekly Times. (Note: That is not the parrot at left. But it is very like the parrot!)
The Guardian boasts the next most widely shared story among journalists, with 5,140 shares: Jill Treanor reports that the richest 1% of people own nearly half of global wealth. "This doesn't get any less depressing every time I hear it," colleague James Randerson admits.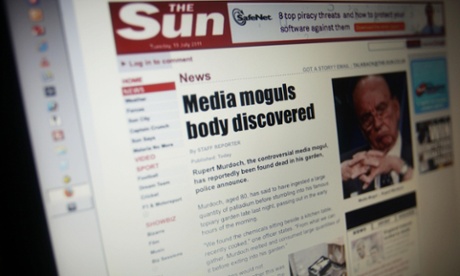 Also from the Guardian, chat logs reveal FBI informant's role in hacking of The Sun newspaper (388 shares).
The Orange County Register just named a new publisher, as Aaron Kushner steps aside (371 shares).
Try not to revel in Schadenfreude, but there was an unfortunate oopsie on the New York Times front page.
Oh, and here's a real sign of the times: Facebook and Apple are now willing to pay for women employees to freeze their eggs (560 shares). New York Post's Delia Paunescu shrugs, "well, the option is nice."
And in its latest offering, the Columbia Journalism Review asks: "Will feminist writers save Playboy?" (121 shares). "@LeneBechS analyzes the new @Playboy in the sexiest article in @CJR history," CJR's David Uberti concludes. "Why are @playboy execs so scared of saying they're feminists?" colleague Sarah Grieco wonders.
Oh, hey, and Kim Jong-un just made his first public appearance in about 40 days (746 shares). "THE JONG IS BACK," Brian Ries announces at Mashable. "Pics or it didn't happen," HuffPo's Ethan Klapper insists.