Twin tragedies: A tale of two Oscars
"2 Oscars in the news today. Oscar Pistorius gets 5 years in death of girlfriend; fashion icon Oscar de la Renta dies at 82," realizes Kurt Franck with the Toledo Blade. Both of today's top trending stories do indeed circle around a man named Oscar, with two very different fates: first, we mourn the fashion world's loss of Oscar de la Renta, a legend who clothed stars and became one, as The New York Times says (collecting an incredible 43,099 shares as of this moment). "A great life, and a huge loss for fashion. Oscar de la Renta, designer to the stars and ladies who lunch," Vancouver Sun's Juanita Ng summarizes. "1st ladies bestie," tweets Maria Recio with McClatchy Newspapers. "'To me, home is wherever Annette is,' Oscar de la Renta once said of his wife. What a man," swoons Jamie Shupak Stelter (now you'll know whose line to steal, Brian Stelter!).
De la Renta's final creation? Amal Alamuddin's dress for her wedding to George Clooney, of course. An especially significant remembrance was also offered by Vogue's Anna Wintour, in which Wintour divulges, "His last words to me were I love you, and I said I love you back" (2,555 shares). "I should not have read this at work," laments Stephanie Freeman at ABC Action News Tampa.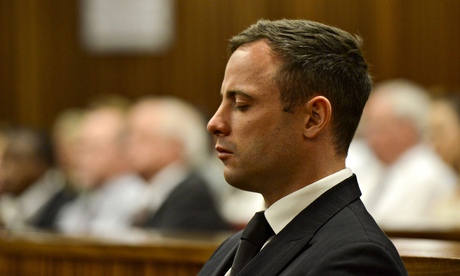 Then, another Oscar (Pistorius) finally has been sentenced to 5 years in prison in the killing of his model girlfriend Reeva Steenkamp (3,044 shares and rising). Here's the BBC's live coverage on that story, as well as The Guardian's live blog, if you'd like to catch up. "ANC Women's League says a woman is killed in S Africa every 8 hours: 'This should be unacceptable to every citizen,'" Guardian live blogger Claire Phipps shares. But will there be an appeal?
Incredibly, however, someone at The Guardian still mustered the nerve to take this stance: Oscar Pistorius should not be going to jail (3,481 shares--hate shares, all of them, we're sure). "Takes a lot to put me on the authoritarian side of a debate about prisons. Simon Jenkins just managed it," admits Ian Dunt at Politics.co.uk. "AMAZING how he didnt mention Reeva Steenkamp once," marvels Lianna Brinded with the International Business Times.