In demonstrations and dissent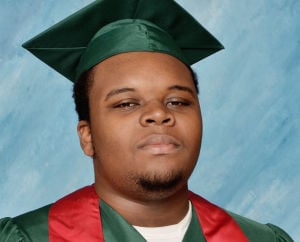 Even as Ferguson braces for more protests, The St. Louis Post-Dispatch drops a proverbial bomb: an official autopsy shows Michael Brown had a close-range wound to his hand and marijuana in his system (shared 5,792 times at last count). Blythe Bernhard there breaks it down: "Forensic pathologist: Michael Brown reached for Darren Wilson's gun and did not have his hands up when he was shot." In an additional piece from the Post-Dispatch, a source says Darren Wilson claimed Michael Brown kept charging at him (which received 5,182 shares so far). "These two stories of the Michael Brown shooting are so. very. different. Sumbuddy is lying," concludes Mashable's Brian Ries.
On the other side of the world, Hong Kong found an unusual ally: Kenny G! That's right; the master of the music you make love to shared this photo on Twitter, captioning, "in Hong Kong at the sight of the demonstration. I wish everyone a peaceful and positive conclusion to this situation." Muhammad Lila with ABC News updates us, "No word on whether his mellow, soothing tones helped break deadlock."
And in a special report from Reuters, we learn that human traffickers are using abductions and prison ships to feed Asian slave trade (shares). "Countries have to put a stop to these abuses," NYT's Carol Giacomo resolves.