"The Stalwart" boards Bloomberg News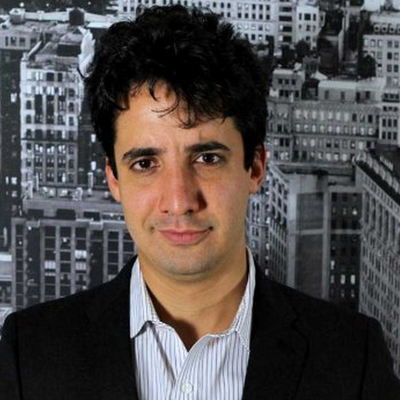 Sending shock waves across the media community, Business Insider just announced in a lovely sendoff that executive editor Joe Weisenthal will soon depart for Bloomberg News, where he'll host a television show and build a markets and finance news site.
Or as NPR's David Folkenflik billed it, "If you can't beat @TheStalwart at what he does, hire him to join you..."
Even The New York Times was all over this big news.
In a series of tweets, Weisenthal shared, "STANDBY FOR PERSONAL NEWS ... After 5 amazing years, tomorrow will be my last day at Business Insider ... Whoops, I meant 6 years! ... Going to be joining Bloomberg to launch a new markets site and a new TV show. Details here ... Anyway, I remain incredibly bullish on BI (a lot of my net worth is in BI stock) and I have no doubt it will thrive." He later helpfully added, "BTW: Last time I switched jobs was October 2008. And then the market plunged 36%. Just sayin'."
"Having given @TheStalwart his first writing job, I feel like the scout who discovered Derek Jeter," Mike Masnick confessed.
Back at Bloomberg, David Weigel playfully greeted him, "Happy to welcome @TheStalwart to Bloomberg, where he will be paid annually with single platinum coins." We believe it!
Don't forget - if you change your job in journalism or move to a different news organization, be sure to email Kirsten (kirsten [at] sawhorsemedia [dot] com) so we can reflect your new title. News job changes only, please! Thanks!