Today's toast of the press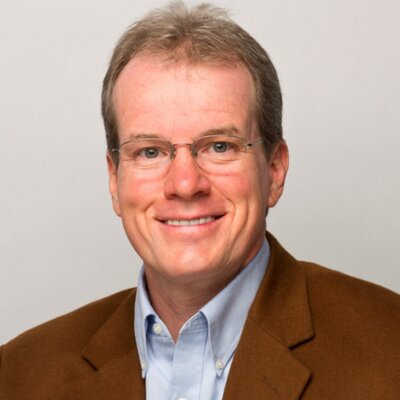 Our press hats are off to David McKinney, the Springfield bureau chief who just resigned from the Chicago Sun-Times. McKinney had been placed on leave and then yanked from his beat after complaints and harassment from a campaign he had negatively covered: "After 19 years, today marked my final day at the Chicago Sun-Times," he tweeted, sharing this open letter to chairman Michael Ferro (10,325 shares as of this morning). McKinney writes: "Readers of the Sun-Times need to be able to trust the paper. They need to know a wall exists between owners and the newsroom to preserve the integrity of what is published. A breach in that wall exists at the Sun-Times." Colleague Neil Steinberg notes, "I hadn't connected McKinney's stories and our leap into endorsement before. Bad news." "I'm convinced this newspaper no longer has the backs of reporters like me," McKinney goes on to say, to which Chicago Tribune's Alex Garcia responds, "I have an image of talented people at the Sun-Times getting radio silence when requesting air support in a war zone." It's an apt description.
To sum, "Guys like Dave McKinney preserve everything important to journalism and democracy," Scott Smith observes. We'll toast to that.
Gawker editor-in-chief Max Read is on the warpath after companies pulled ads from their sites in response to Gamergaters' threats. He pens "How We Got Rolled by the Dishonest Fascists of Gamergate" (2,665 shares). "Gawker apologizes for apologizing and thus giving Gamergaters an opening," journalist Jay Rosen summarizes. "This is a good post if you are unfortunate enough to have any idea what Max is talking abt," tweets Caity Weaver with Gawker. "If u don't, stay #blessed."
Then for some reason Politico Magazine published an opinion piece by BP's VP of comms that literally says, "No, BP Didn't Ruin the Gulf" (1,160 shares). "I can't figure out what @politico is doing here. They say it's journalism, but this is CLEARLY native advertising," Business Insider's Dave Smith tweets.
The Hong Kong protests continue, and now a banker has "videobombed" a live interview with an Occupy protestor, WSJ reports. J.P. Morgan Chase's David Lau (the man in a blue button-up shirt) reportedly says (via translation), "Hong Kong has many people who are against Occupy Central. The fact is that a majority of people are against Occupy…but that you guys continue to occupy the sites, that's most undemocratic of all" (250 shares) He ignores the host's efforts to interrupt him, speaking at length for two minutes. "I love how @jpmorgan banker David Lau holds up his hands throughout this protest vs HKs "undemocratic" protests," remarks Reuters Asia columnist Una Galani.
Let's end on a high note, shall we? For your viewing enjoyment, here is the Daily Telegraph's letter of the day.