And now for the news ...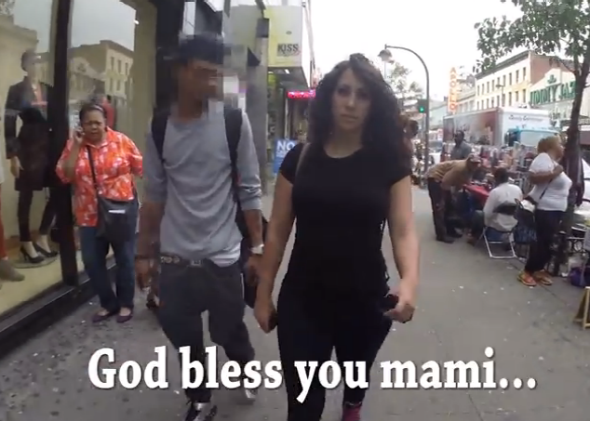 Let's start with the disappointing: turns out Hollaback's look at street harassment in NYC edited out the white guys, Slate tells us (garnering an impressive 32,190 shares as of this morning). "Racial element in catcalling vid didn't sit right. Now my concern has been confirmed: the white guys were edited out," notes ProPublica's Civil Rights reporter Nikole Hannah-Jones. She wasn't alone in the world of journalism, either: at Guardian US, Heidi Moore similarly reveals, "Something that bothered me about the catcalling video too: no white dudes to speak of."
Now for the delightful: songwriter/rapper T-Pain just wowed NPR listeners at his Tiny Desk Concert (which earned 21,917 shares). "This is amazing. T-Pain without auto tune sounds like a little bearded angel," reacts Katie Rogers from NYT Now.
Then the distressing: the family of jailed Washington Post journalist Jason Rezaian is pleading with Iran to free him after 100 days of imprisonment. "Tomorrow marks 100 days since @jrezaian's arrest. Without a lawyer. Without family. Without evidence. Alone in a cell," reminds Jason Stern with The Committee to Protect Journalists. "What is US doing?" responds Indira Lakshmanan with Bloomberg News. "Thinking of my friend Jason Rezaian, now held in Iran for 100 days without charges," Slate's June Thomas reflects.
Next, for the diverting: MoneyBeat's Steven Russolillo would like to formally apologize to Mila Kunis (516 shares). "Once upon a time a market blogger of ours thought he was smarter than Mila Kunis. Now he's leaving. Bye @srussolillo," colleague Dave Benoit summarizes.
And finally, the darn awesome (yes, we ran out of "d" words that made sense): Congratulations to all the winners of the 2014 Eppy Awards (1,134 shares)!