And we have a landing!
Equally historic, with millions watching, Rosetta spacecraft's Philae lander just successfully landed on a comet 317 million miles away. The NY Times posts some stunning photos as well as a crazy comparison of the duck-shaped comet's size to Central Park (19,733 shares). "This makes you really pause and consider how crazy it is we're landing a thing on a freaking comet," marvels Daniel Victor there. Jared Newman of PC World and TechHive can only tweet, "AAAAAAAAAHH."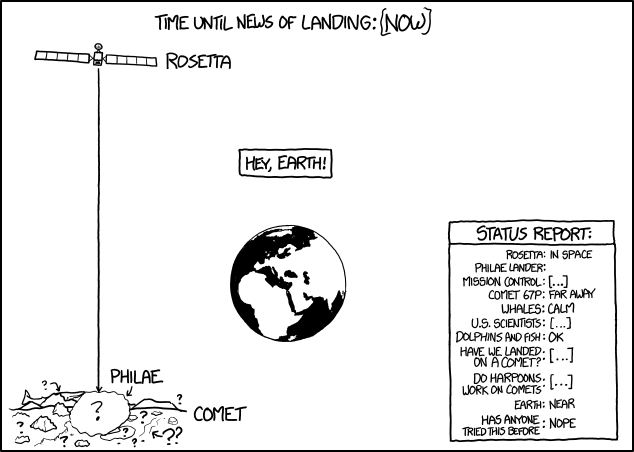 The Guardian's Stuart Clark did a smashing job of liveblogging the whole thing (14,902 shares). And, hey look, everybody. "XKCD is live-cartooning a comet landing," freelance journalist Ed Yong notices. Check out all the panels here. Never one to disappoint, Vox already has published "We just landed a spacecraft on a comet for the first time. Here's why it matters."