In today's heavier headlines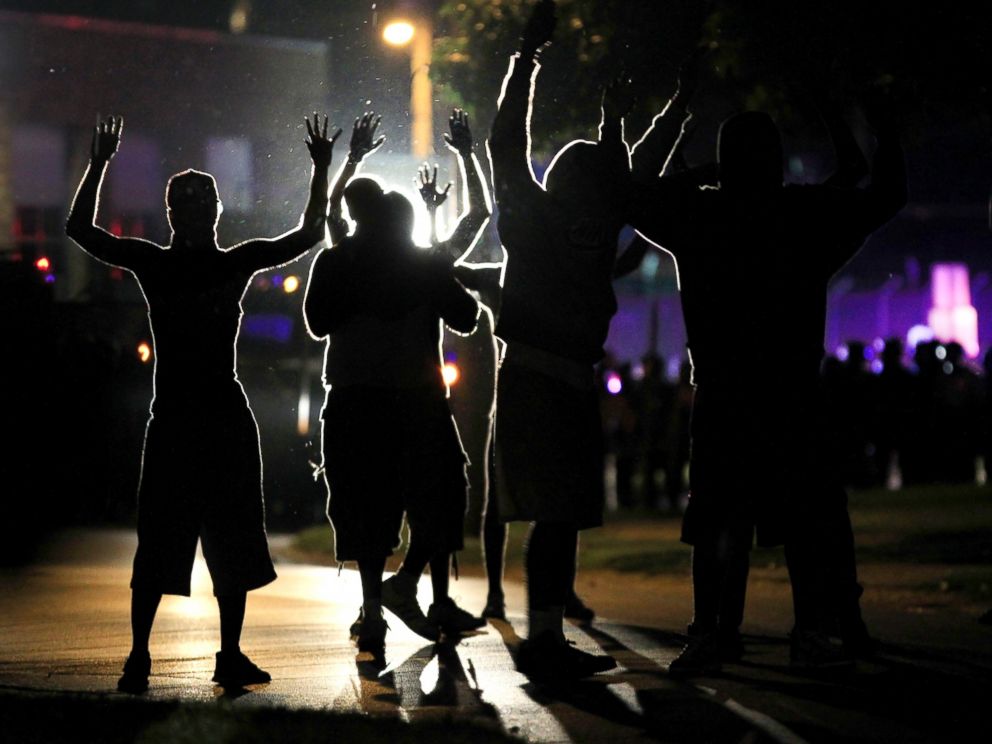 Missouri governor Jay Nixon has issued an executive order declaring a state of emergency as the FBI warns the pending grand jury decision on Michael Brown's killing "will likely" lead to violence by extremist protesters (12,951 shares). Prosecutors say that decision should probably be reached by mid- to late November. Some criticism from analyst and broadcaster Lionel: "Stop reinforcing the meme that the #Ferguson grand jury decision will lead to violence."
The NFL announces Adrian Peterson has been suspended without pay for at least the remainder of the 2014 season (1,113 shares). "Adrian Peterson wanted an expedited decision, he got it," points out Jason DeRusha with CBS Minnesota.
In uncomfortable AP exclusives, Charles Manson just got a marriage license. Yes, that Charles Manson. "This news not to be shared with unhappily single people," predicts Alexander Panetta at the Canadian Press. "Guessing he didn't ask her parents for their blessing," AP's Dan Sewell dryly notes.
In Israel, at least 6 have been killed in a "terror attack" on a synagogue. "4 Israelis stabbed, slashed to death while praying in a Jerusalem synagogue. Police killed the 2 attackers," freelance journalist Ralph Ellis summarizes. "3 of the 4 people killed in this AM's attack on a Jerusalem synagogue are Israeli-Americans," notices Corey Dierdorff with ABC Action News Tampa.
As civil war continues in Syria,
defectors watch from the sidelines
. "Where you can find a rebel Syrian army ready to go? Sequestered in a Turkish camp, growing fat," is how
WSJ
's
Matthew Rose
frames it.