Ferguson fever spreads across the nation
"Sometimes we need a different perspective. Being on the wrong end of a gun barrel gives me one," tweets Wall Street Journal's Gary Fields, prefacing his high-trending, Ferguson-inspired account on what it felt like to be a "suspicious" black teen (5,000+ shares). "Outstanding read from WSJ reporter Gary Fields on being targeted for being black. 'Dead but innocent is still dead,'" colleague Josh Dawsey quotes from the piece. To make matters worse, the comment section on that piece is just especially heinous, which many journalists also seemed to notice.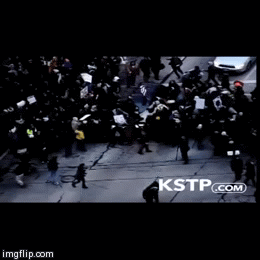 A second night of protests sprang up, this time all over the country (at least 90 cities, by some accounts). Most were peaceful, but some turned terrifying: one stuck driver plowed a car through protesters during a Ferguson rally in south Minneapolis. DNAInfo's Danielle Tcholakian reacts, "this video is absolutely insane." Freelancers in Ferguson itself were robbed at gunpoint and chased off Canfield Drive for filming. It was all enough to prompt the New York Times to reflect on the Meaning of the Ferguson riots, while the New Yorker chronicles a riot foretold.
ABC's George Stephanopoulos got the exclusive of the week by interviewing embattled police officer Darren Wilson, and we were struck by how much younger Wilson both sounded and looked in the live interview (14,566 shares). The officer tells Stephanopoulos he has "a clear conscience" and there is "nothing" he would have done differently. Relatedly, and still trending high from yesterday: Vox's piece from Ezra Klein: "I spent the morning reading Officer Darren Wilson's story and it's...unbelievable." He means that literally.
As for the decision itself, The New Yorker also pontificates on how not to use a grand jury. The Guardian goes between the lines of the St Louis County prosecutor's announcement. To see just how many people were tweeting about the grand jury's decision and from where, this geotagged map is mesmerizing, compelling and useful. "Twitter heat map shows big interest in #Ferguson everywhere except Montana!" notices Gersh Kuntzman with the New York Daily News. "Wow. Kind of amazing. What happened at 10:30?" freelance journalist Dave Cullen wonders.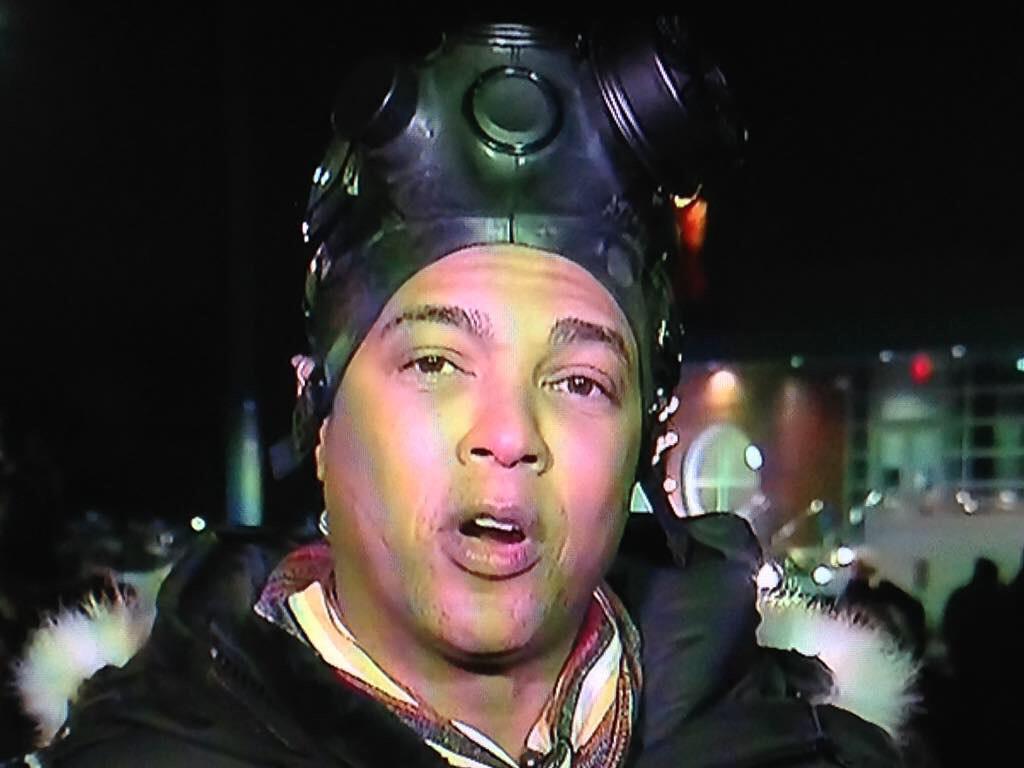 Now for the nadir of Ferguson coverage, it must be said: CNN, you lose. Although, these protestors put it even more succinctly. Plus, Don Lemon wore a gas mask as a hat. Gawker takes it a step farther by calling CNN the "human centipede of journalism." We actually considered making that today's subject title, but we didn't, so you're welcome.